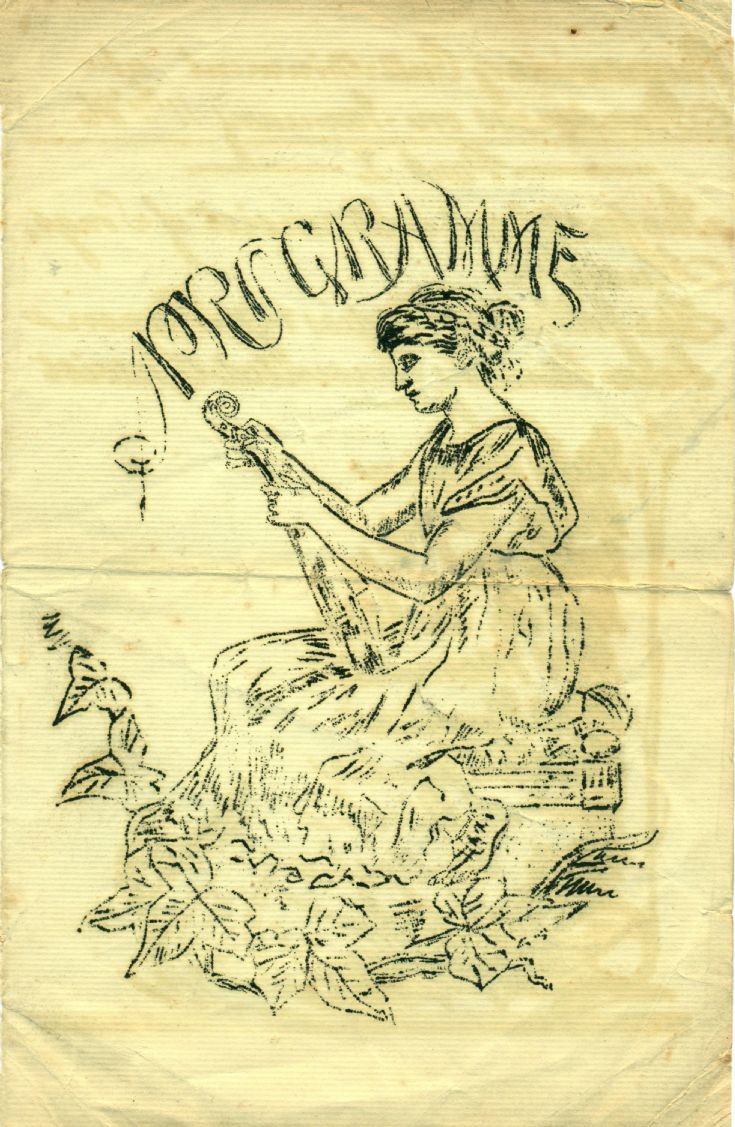 The Slaugham Archive
Programme of entertainment in Handcross
A musical evening took place In Handcross on Monday 11th January, 1886 and an elegant programme of entertainment was produced.
As the Parish Hall was not built until 1914 I can only assume that the event took place in the then newly-built Mission Hall, which was later consecrated in 1915 and became known as All Saints Church. (See
picture #695
).
To assist those researching family histories, the performers were:-
Miss Dearden, Miss Fife, Miss W, Fife, Mr A Gould, Mrs Mcmurdo, Mrs Paynter, Mr H. Paynter, Mrs Tulloch, and Miss Tulloch.
The Slaugham Blond Minstrels soloists:- Ernest Botting, Tom Reed, Tom Botting, Jim Laker, and Joe Manns.
The Large Version shows the inside pages of the programme. It is somewhat tatty, but has been around for over 130 years!
Select Open Document to view a programme for a pantomime, "Sleeping Beauty", which was performed at the Parish Hall on Saturday, 8th March 1947. It was described as Cuckfield's Own Pantomime, which explains why there is a lack of Handcross names in the cast list! However, I note that locals, Bill and Bert Robinson and Roger Ray, were named as House Managers.
Many will remember some of the advertisers such as Les Moore of Devonshire Dairy, Roger Ray as an insurance agent before taking over the newsagents shop from the Misses Ives, Tom Leppard boot maker and father of Reg, and Ralph and Harold Tulley at Tulley's Stores.
It's nice to see "Cheeky Chappy" Max Miller appearing in the programme, although, regrettably, in a show in Haywards Heath, and not the Parish Hall!
View Large Version
Open Document
Picture added on 29 November 2017 at 16:36