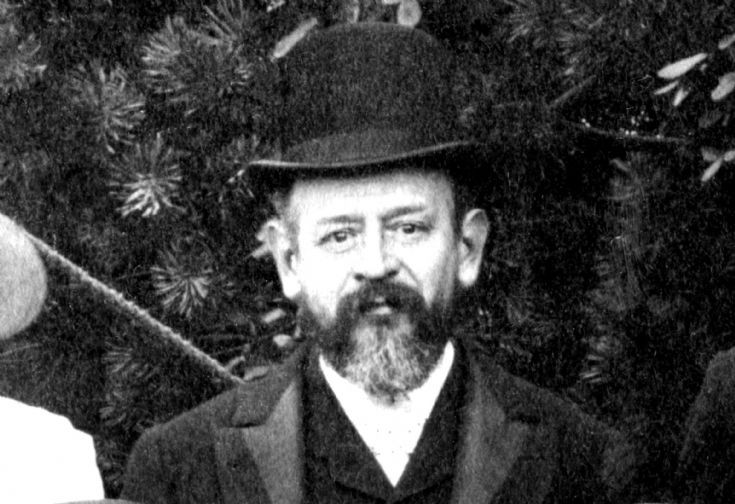 The Slaugham Archive
Thomas Caffyn's shop in Handcross High Street
Further to
picture #2032
showing the pottery wine flagon, another artifact has surfaced which links Thomas Caffyn with deals worth several thousands of pounds, an enormous amount of money 140 years ago.
The above portrait of Thomas is from a much larger group photograph which can be found at
picture #914
.
A copy of the 1891 census for Thomas's shop can be seen be selecting Large Version. The bedrooms must have been turned into dormitories!
A billhead has been found which is undated but seems to have been used as a notebook. The document can be viewed by selecting Open Document. A good quality house around this time would be valued between £400 to £800, which indicates that the valuations are for prime commercial sites or a group of houses. Much of the writing is illegible but relevant words are: House, station property cottages, backyard, two houses Hogs Hill (now part of Tilgate, Crawley New Town), Land still to sell. Is Mr Caffyn acting as an estate agent, or is he a property developer, money laundering, or what? The lower amounts are likely to be the annual rents.
Thomas seems to operate several types of businesses on the premises, not least of these being "Family mourning" and "Furnished funerals".
From the billhead it appears that he has taken over the business of Nye and Son which features in
picture #2101
and
picture #2102
.
View Large Version
Open Document
Picture added on 31 December 2017 at 21:17
This picture is in the following groups
People