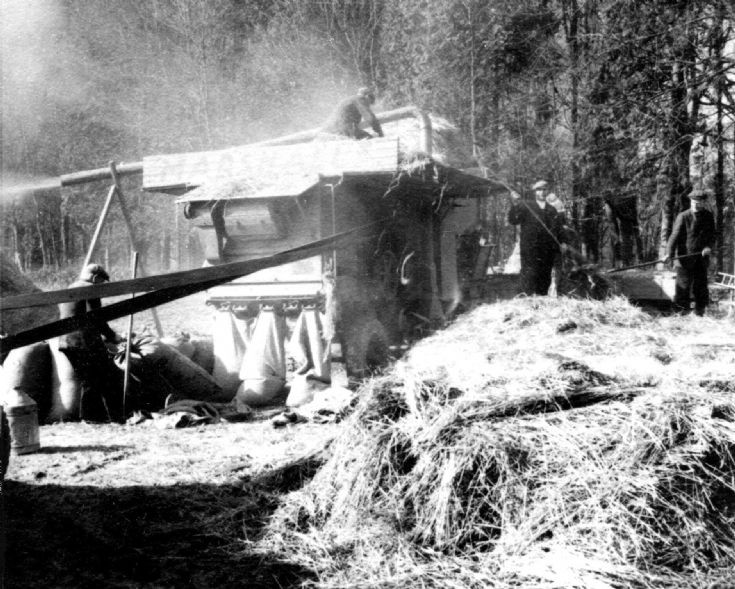 The Slaugham Archive
Harvesting at High Beeches, Handcross (2 of 2)
The photograph has no details attached but it seems most likely that this small "en-print" was taken by my father at High Beeches around the same time as the photographs shown at
picture #2216
.
No doubt the threshing machine was a big improvement on the hand-flails and winnowing machines used previously, but I doubt if health and safety officers would have approved, particularly for the man on top working in a cloud of fine dust. The worker on the left is collecting the bags of grain and securing them with twine. The man above is receiving the sheaves from the two men on the right, probably hand-cutting the string before feeding into the machine.
The chaff and other debris was blown out through the pipe.
It is not clear if the power source was a traction engine or a tractor, no doubt the latter in this case as there is a large can on the left, probably containing motor fuel.
If necessary the belt was crossed to rotate the receiving pulley in the correct direction.
It was only to be a few years before combine harvesters "combined" the two tasks of harvesting the crop and separating the grain from the chaff, and this sight would disappear from our fields.
The Large Version shows a close up.
View Large Version
Picture added on 23 February 2018 at 15:49