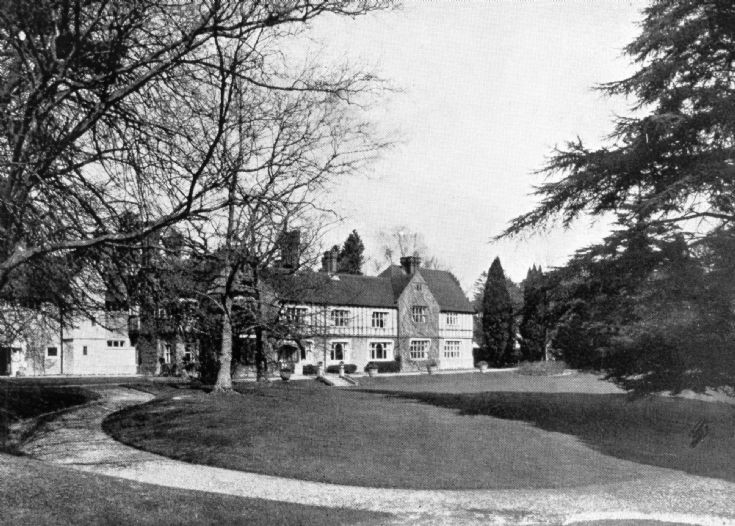 The Slaugham Archive
Auction sale of Colwood, Warninglid (1 of 4)
A sale by auction was arranged for Colwood house and estate to take place on 4th July 1929 in Hanover Square, London. The vendor was Mr Ian S. Miller, but I can find no more details of what took place on the day, such as who purchased it, and for how much.
I note that the owner of the house in 1915 was John James William Miller, no doubt a relative of Ian Miller, the vendor. See
picture #2100
for the mention of John Miller and other former owners.
At the time of the auction the head gardener at Colwood was Alfred Swann who lived at Colwood Lodge with his wife Lizzie "Alice" Swann. It seems that he obtained a copy of the auction catalogue which has been passed down through his family and I am grateful to Mrs Verlie Meek who has added it to the Slaugham archives, some 89 years after the event.
The catalogue consists of eight photographs, 15 pages of text, and a map. The whole catalogue will appear on the website on this and the next three pages.
Above is a general view of the house. More photographs of Colwood can be found by clicking on "Groups" above and scrolling down.
The Large Version shows a view of the lawns.
Select Open Document to view the catalogue cover and the first 3 pages of text.
View Large Version
Open Document
Picture added on 10 March 2018 at 16:22
This picture is in the following groups
Colwood