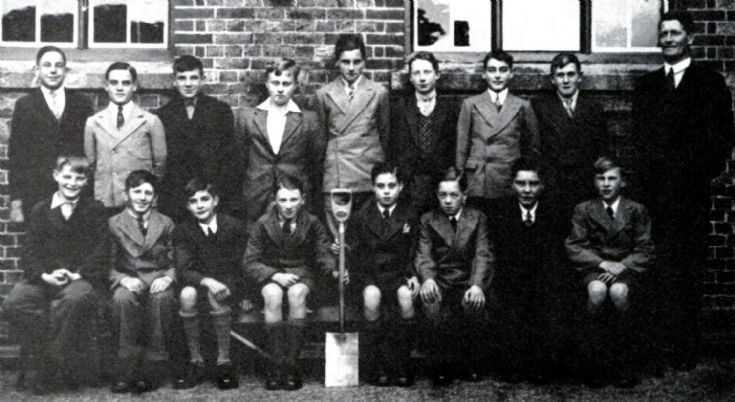 The Slaugham Archive
Gardening trophy for Handcross School
On the right is Mr Alfred King, headmaster of Handcross school from 1926 to 1936.
By all accounts he was very keen on the more senior boys learning about gardening. Peter Arnold was a schoolboy at the time of this photograph and recalls his gardening memories in the book published to celebrate the 125th anniversary of the school in 2003.
"The school garden was very important. There were eight plots on the lower part of what is now the playground; they were ¼ rod each; we practised crop rotation and grew all sorts of vegetables. It was Mr King's perk to keep the produce. One year we won the silver spade, we had it on display for a year, and then it went back to the Sussex authorities. I wonder what happened to it. I have heard no mention of it since the war."
The Large Version shows a close up of the schoolboy gardeners with the silver spade. It appears to have an unusual design for the top of the handle.
View Large Version
Picture added on 10 April 2018 at 18:26
Comments: