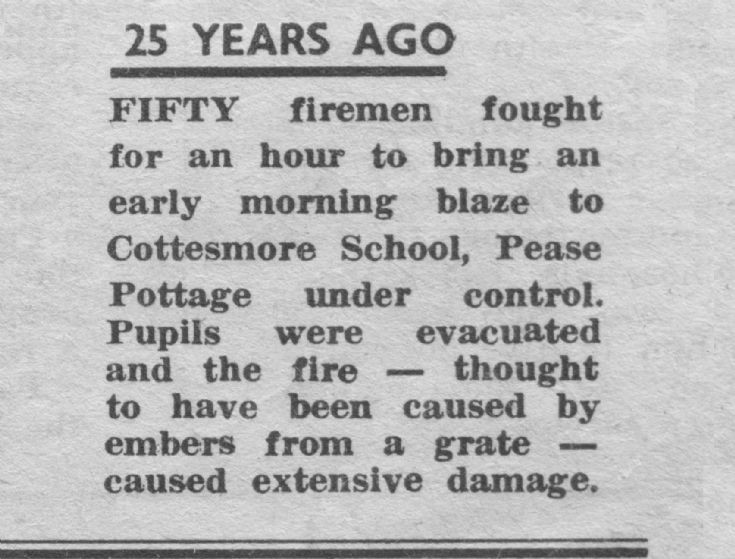 The Slaugham Archive
Fire at Cottesmore School, Pease Pottage
The above newspaper cutting from 1983 refers to a fire at Cottesmore School, Pease Pottage which took place on 2nd March, 1958.
I knew nothing of this incident but I found a report in an anthology celebrating the first 100 years of the school, 1894 to 1994.
The original school was located in Hove, but it had moved twice within six years during the Second World War due to evacuation. The school's third and more permanent move was to Buchan Hill House as from September 1946.
The report can be found by selecting Open Document.
Open Document
Picture added on 28 April 2018 at 16:22