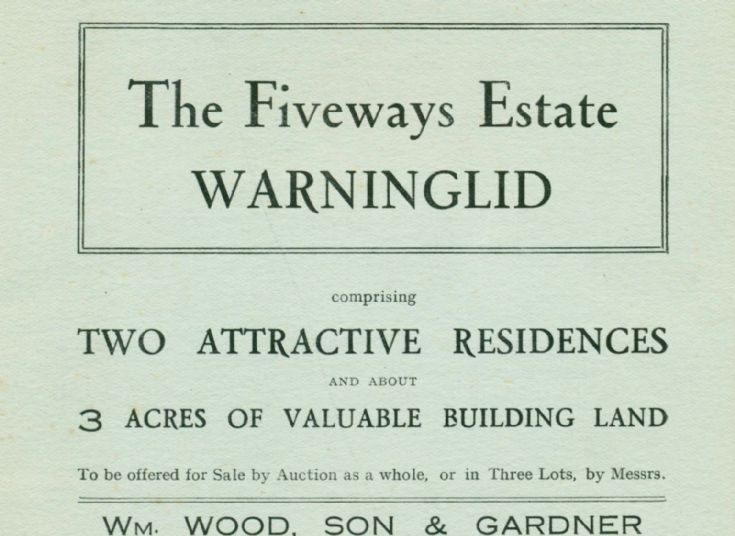 The Slaugham Archive
Fiveways, Warninglid properties for sale
On 30th June 1937, an auction took place in Brighton to dispose of two residential properties and three acres of building land located at Fiveways, Warninglid just off the main A23 road. Initially, all three lots were to be offered as one lot, but if no sale was forthcoming the lots would be sold off individually. Somewhat frustratingly, there is no record of what took place on the day.
Lot 1 comprised Fiveways, a thatched cottage, now known as Jacaranda. According to the auction brochure the property had access directly off the A23 between points A and B on the map. Needless to say, access is now from the quieter Staplefield road.
Lot 2 was for a similar property, Bankside, now known as Russetts.
Lot 3 comprised a building plot of about three acres to be used for one or more houses. Interestingly, the provisions at the time allowed planning for two houses to the acre. Not at today's land prices, I think! As it turns out, just one house, Little Domick, was built on the site..
One house on the mini estate, known as Thatched Cottage, had already been sold.
The Large Version shows the map included with the auction brochure.. It is very disconcerting to see the London to Brighton road as running from left to right!
Select Open Document to view the complete auction brochure.
View Large Version
Open Document
Picture added on 29 April 2018 at 14:26