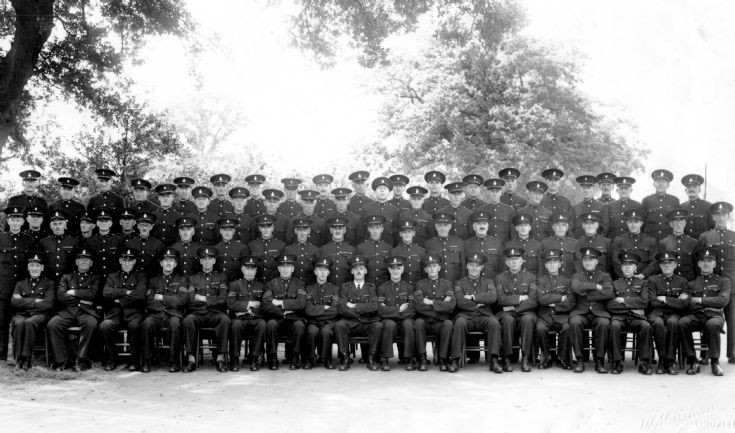 The Slaugham Archive
Mid-Sussex Special Constabulary on parade (1 of 5)
This is the first of five pages dedicated to the local police and emergency services.
The photograph is of the Mid-Sussex Special Constabulary at a parade at the divisional headquarters in Haywards Heath in 1943.
There seems to be far more "Specials" than I would normally have expected, but, being 1943, I assume that not only had the Home Guard actively increased their numbers, but so too had the police authorities. I suspect that many of those on parade were former members of the regular police.
The Large Version shows a close up with Handcross butcher, Harry Field, identified in the back row. (See
picture #2098
)
Select Open Document to view a notice in probably the Parish Magazine about the choice of ambulance services available to the residents of the Slaugham Parish at a cost of just one shilling a year per family. The Honorary Secretary was Mrs Mabel Field (née Tester).
The cutting is undated, but I assume it pre-dates the start of the National Health Service in 1948 when the service would have become free.
View Large Version
Open Document
Picture added on 09 July 2018 at 16:40