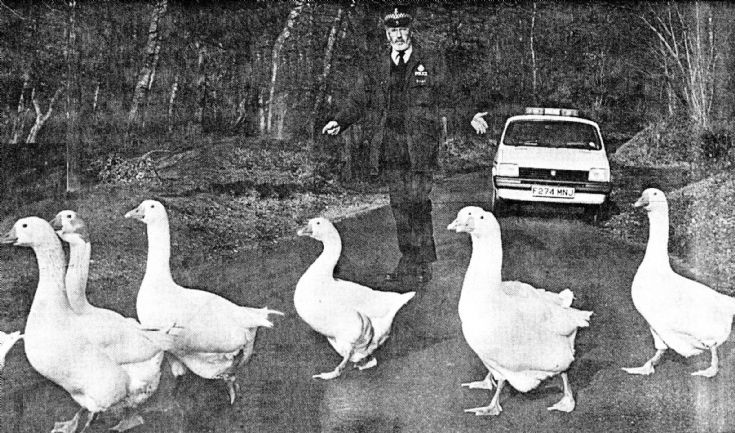 The Slaugham Archive
A day in the life of a rural policeman (2 of 5)
The Evening Argus obtained permission for a reporter and photographer to follow PC David Pearce for a typical rural policeman's day as he carried out his duties in the lanes and villages of mid-Sussex. David, who still lives in the former police house in Handcross, was described as "more of a sensible brick than a superfluous bauble".
The picture shows David shepherding a gaggle of geese across Coos Lane on their way to the Furness Pond at Slaugham, just out of shot on the left.
The Large Version shows the front page of the newspaper from 10th December, 1992.
Select Open Document to read the complete article which also features Jim Brazil and Jan Gammon.
View Large Version
Open Document
Picture added on 10 July 2018 at 09:33