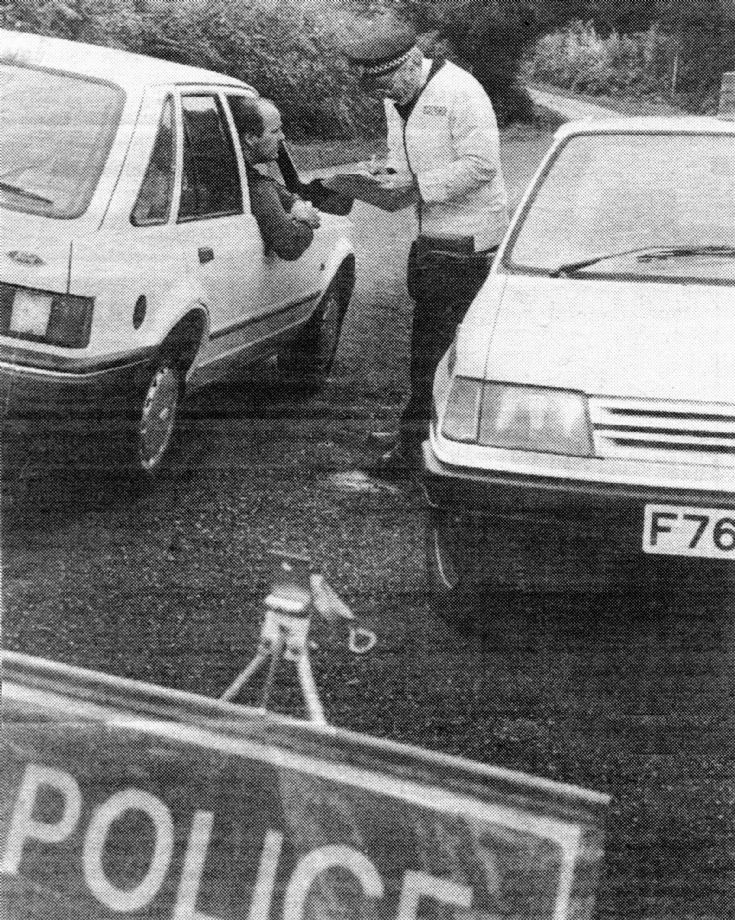 The Slaugham Archive
Hunt for killer in gruesome murder (3 of 5)
In October 1991 a body was found in Broxmead Lane in the parish of Cuckfield Rural, two miles south-east of Warninglid.
The body was of a middle-aged man but his killer made sure it would be extremely difficult to identify him by removing his head and hands.
It so happened that the incident took place during the couple of days that the Cuckfield was not on duty, and PC David Pearce from Handcross was called in to set up a roadblock in Broxmead Lane. Those passing along the lane were questioned to obtain any information which could assist with the identification of the victim, or to catch the killer.
The investigations were unsuccessful and the case was wound up. In more recent years the case has been reviewed, but this too came to nothing and it is now classed as a "cold case".
Click on Open Document to read the full newspaper cutting.
Open Document
Picture added on 10 July 2018 at 10:58