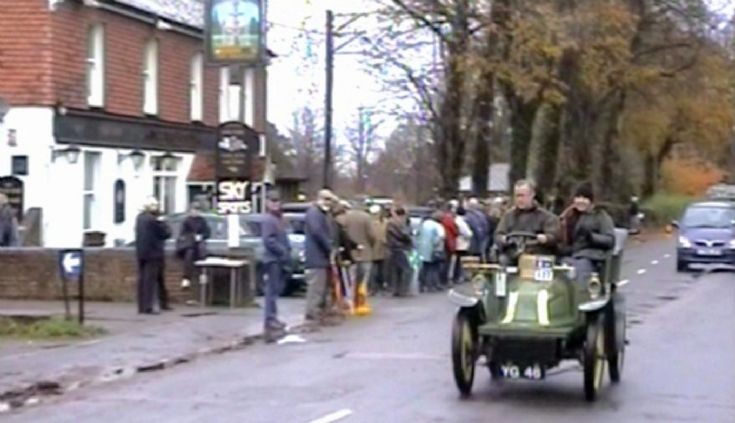 The Slaugham Archive
Veteran Car Run in Handcross 2002
On 3rd November 2002 the annual Veteran Car Run from London to Brighton took place and, as usual, the route passed along Handcross High Strret. The run was first made in 1927.
In 2002 it commemorated the 106th anniversary of the original Emancipation Run of 1896 which celebrated the passing into law of the Locomotives on the Highway Act which raised the speed limit for "light automobiles" from 4mph to 14mph and abolished the need for a man to walk in front of all vehicles waving a red flag.
To coincide with the run, Ian and Jane Ratcliffe opened their home in the High Street for villagers to enjoy a breakfast and to watch the veteran cars pass by. Aided by a charity raffle, the event in 2002 was to raise funds to purchase a bench as a memorial to Roger and Nora Ray who had recently passed away. The bench was duly installed outside their home opposite the Red Lion.
Those named in the video were Lesley Read, Peter Boustead, David Newlan, Jane Ratcliffe, Judith Gordon, Ian Ratcliffe, Colin Miles, Paola Miles, Norma Leppard, Norman Leppard, Josie Ray, Michelin Man, Christine Pearce, David Pearce, and Sally Atkins.
Select View Video to watch the 8-minute film.
View Video
Picture added on 26 July 2018 at 20:54
This picture is in the following groups
People
Comments: