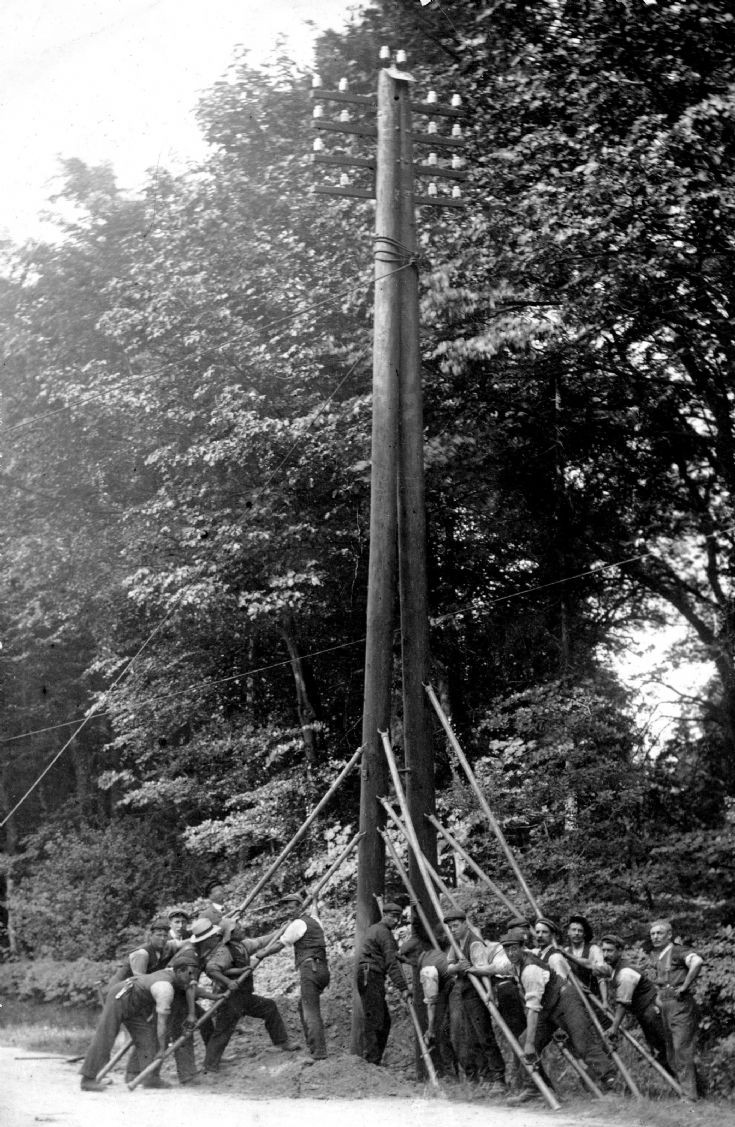 The Slaugham Archive
How to erect a telegraph pole with ease.
This picture was included in a collection of old photographs of Handcross, but no further information was supplied as to the location, which may not be in the parish. However, in the early 1900s dozens of similar telegraph poles were installed in the parish due to its strategic location on the main London to Brighton road.
This pole comprises two uprights in an "A" shape with a bracing bar about 10 feet from the ground and a rope attached near the top to pull the structure upright. I wonder if the pulling power was performed by a working horse, or even a team of them.
The men have purpose-built poles with double spikes at the top and handholds near the bottom to push (or pull!) the pole into position.
I calculate the pole is about 35 feet tall and I presume that the height governs the quantity of posts required in any given distance in order the keep the telegraph lines a reasonable height off the ground. There is probably a formula for this!
The picture reminded me of the famous picture of the raising of the stars and stripes flag following the Battle of Iwo Jima!
Or even, horrifically, the "What happens next?" section of "A Question of Sport".
The Large Version shows a close up.
View Large Version
Picture added on 29 July 2018 at 09:15
This picture is in the following groups
People