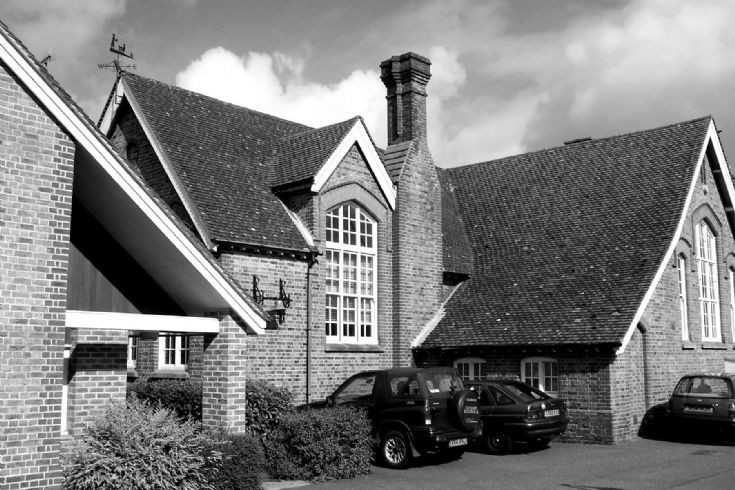 The Slaugham Archive
Handcross School centenary- Weathervane (12 of 13)
The photograph shows Handcross School as it appeared in 2003. Possibly the picture was taken as part of the 125th anniversary celebrations held in that year.
I notice that the school bell was in its rightful place after being re-hung on the front façade 25 years earlier. (See
picture #2345
)
I was surprised to see a weathervane on the roof, but, as I feared, when I checked with a modern day picture on Street View I could not see it. Both the bell and the weathervane were in place on the 2009 version of Street View.
It seems that the weathervane met the same fate as the bell and was melted down as scrap. It is most alarming that such an attitude to local history should have existed in a place of learning.
The Large Version shows a close up of the weathervane. I have a similar item on my roof and this was made in the forge which operated in Archie Quick's former garage in the High Street for several years at the end of the last century. Almost certainly the weathervane on the school was made there.
So far as the school centenary celebrations in 1978 are concerned the head teacher, Mrs Rosslyn Stenning, received several letters of thanks and congratulations. About a half of these can be viewed by selecting Open Document. The other half are available in
picture #2356
.
View Large Version
Open Document
Picture added on 11 August 2018 at 17:47