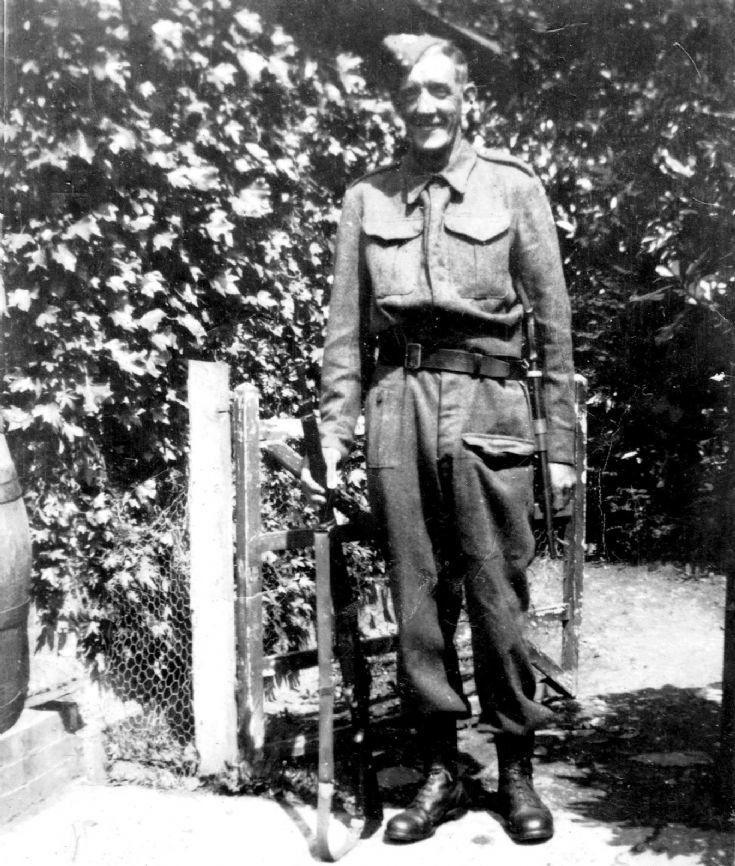 The Slaugham Archive
Grandad's Army of Pease Pottage - Bill Shopland
The photograph is of my Grandad, William "Bill" Shopland, when he was in the Pease Pottage Home Guard in 1940. He was privileged to be armed with a rifle and not a pitch fork!
The picture is taken by the gate to the Gate Lodge, the old toll cottage in Pease Pottage (see
picture #757
), where they lived right up to the mid-1970s.
The classic story is that the family always said he was grumpy yet all the pictures I have seen of him on the archives show him smiling so much! (See
picture #815
).
The Large Version shows a close up.
View Large Version
Picture added on 19 August 2018 at 19:49