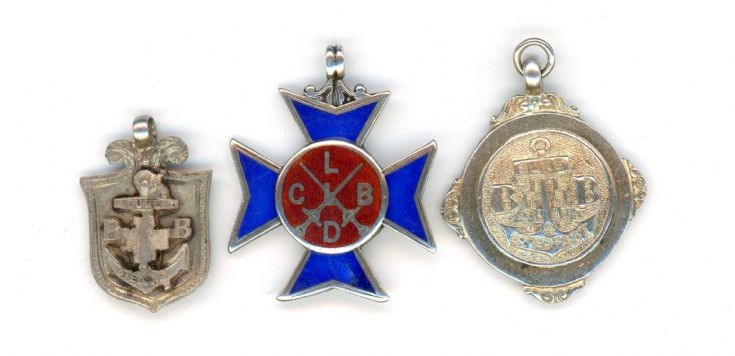 The Slaugham Archive
Church Lads Brigade - Medals (2 of 3)
The Church Lads Brigade periodically issued medals for certain events. Rex Tester has kindly supplied photographs of those awarded to his father, William "Pat" Tester.
The first and third medals above were issued by the Boys Brigade and inscribed with its motto "Sure and Stedfast". The centre medal was awarded by the Church Lads Brigade, London Diocese.
Select Open Document to view two more medals. The first was issued by the Church Lads Brigade to reward 5 years of membership. The motto was "Fight the Good Fight".
The next medal was awarded for being present on parade at a Royal Review on 18th June, 1927.
The next picture shows the reverse with the image of Edward, who was invested as Prince of Wales on his 16th birthday by his father, George V, who had recently acceded to the throne. Edward went on to become King Edward VIII on 20th January 1936 after his father died, but, before his coronation, he abdicated on 11th December 1936 "for the woman I love".
Open Document
Picture added on 26 September 2018 at 16:20