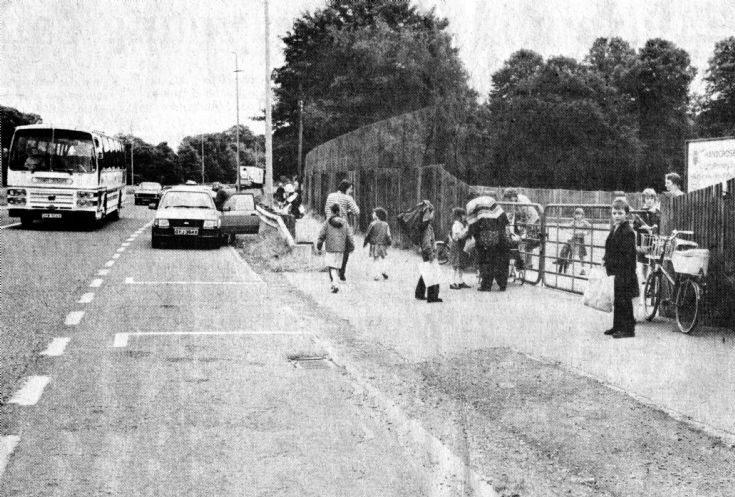 The Slaugham Archive
Traffic problems at Handcross School
With the new Hoadlands housing estate in Handcross currently being constructed on a site bordered by Hoadlands Cottages, the recreation ground, and the A23 no doubt planners are giving consideration to the road junction with the B2114, the road from Pease Pottage to Handcross. At that junction traffic to and from Hoadlands Cottages, the doctor's surgery, Handcross School, and the new development will have to be catered for.
Select Open Document to view two newspaper cuttings from about 1980 when the same area had to cope with the A23 London to Brighton road running past the front of the school. The road was a dual carriageway with traffic increasing year-on-year. In 1958, to alleviate the problem, a pedestrian subway had been built under the dual carriageway to serve the school children, parents, and residents of Hoadlands Cottages. See
picture #512
and
picture #1341
.
In the 1990s, the traffic problem was eased considerably when the A23 was re-routed further to the west; the dual carriageway was converted back to single carriageway, and the subway was covered in and is now under the surgery car park!
Open Document
Picture added on 28 September 2018 at 11:04
Comments: