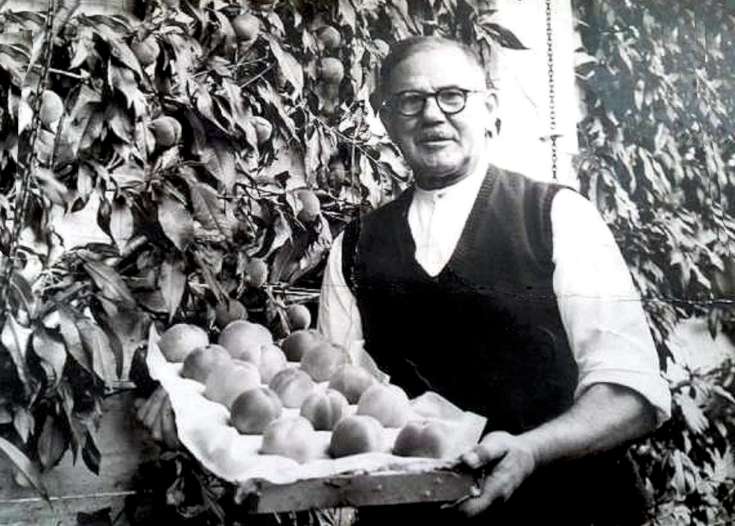 The Slaugham Archive
George Cook with peaches from Tilgate mension
This is a picture of my grandad, George Leonard Cook (1889-1997), who worked as a gardener at Tilgate mansion.
He is seen here proudly displaying a tray of prize peaches grown by him on the estate.
Select Open Document to view a extract from a map of 1874 which shows the Tilgate mansion. Unfortunately for this purpose, the mansion is located at the edge of the map.
Attached to the south side of the house is a curved cross-hatched structure which would be a large glasshouse to provide a suitable environment for growing semi-tropical fruit, including the peaches. There will be an option to zoom in on any PDF viewer.
Go to
picture #364
to view the southern aspect of the house, but there is no sign of the glasshouse. However, a branch of the tree on the left has been so positioned that any single-storey extension would be hidden! Was this deliberate?
Open Document
Picture added on 19 October 2018 at 17:29
This picture is in the following groups
Tilgate
Comments: