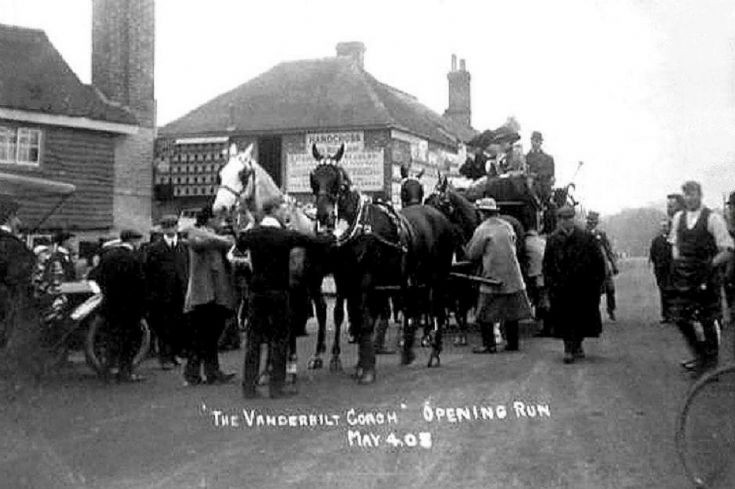 The Slaugham Archive
Valderbilt stagecoach "Meteor" in Handcross
I have now found another picture in the story of the stagecoach "Meteor", owned and driven by the American millionaire, Mr Alfred Vanderbilt. It made its imaugural run from London to Brighton on 4th May 1908, and the above photograph was taken immediately before setting off from the Red Lion in Handcross towards Brighton with a fresh team of horses.
Visit
picture #513
to see the fresh horses waiting to be hitched up to the stagecoach, and
picture #514
to see the same horses with their stable lads awaiting the sound of the post horn as the stagecoach arrives in the north of the village.
There is always a handler standing in front of the two lead horses to prevent them bolting before everybody is ready for departure. To view a video of a similar handler running to take control of the horses on arrival go to
picture #1035
.
The Large Version shows a close up although it has loss some of its clarity.
View Large Version
Picture added on 14 November 2018 at 15:07