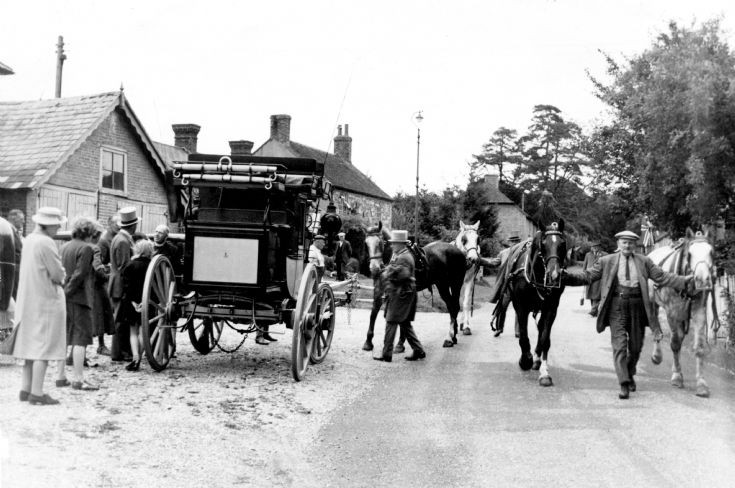 The Slaugham Archive
Stagecoach at Chequers Inn in Slaugham
This photograph is very unusual in that it is the only evidence I can find of a stagecoach stopping off at the Chequers Inn in Slaugham, presumably to allow the passengers to obtain refreshments and the coachmen to hitch up a fresh team of horses.
According to a note attached to the picture the event took place on 23rd August 1945.
Visit
picture #1053
to view what seems to be the same stagecoach and probably the same team of horses outside the Red Lion in Handcross.
Mysteriously, the lady in the pale overcoat on the left also appears in the Red Lion photograph!
The only person I can name is the Rev. Francis Jacomb-Hood, vicar of St Mary's, Slaugham from 1929-1946, wearing his "dog collar".
The Large Version shows a close up.
View Large Version
Picture added on 21 December 2018 at 11:28