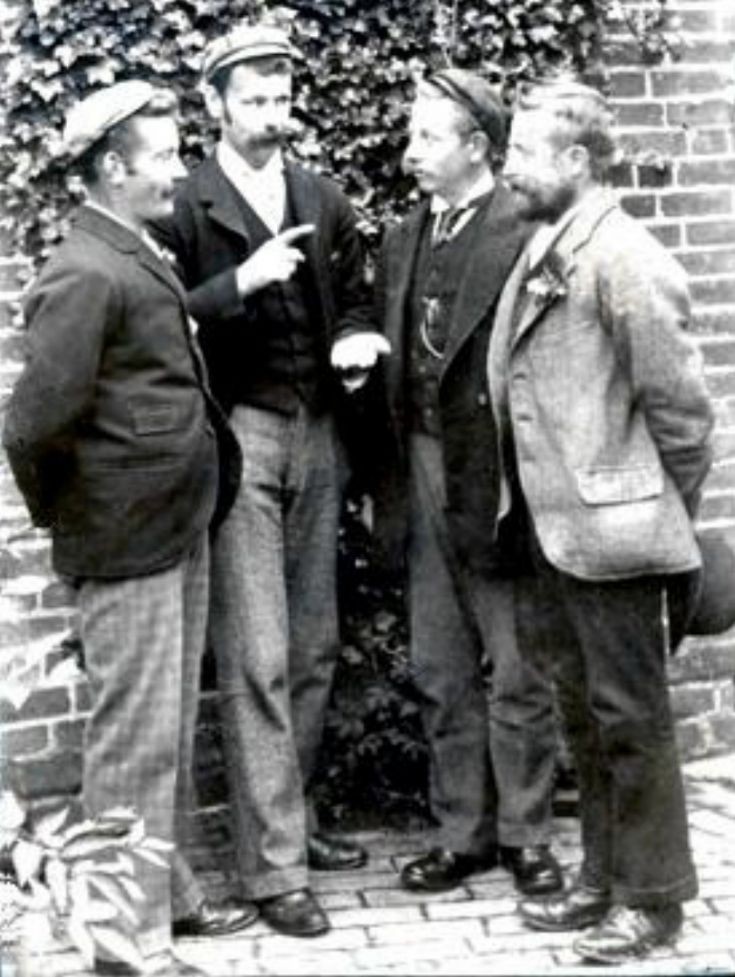 The Slaugham Archive
Tester family (1 of 2)
Four well-dressed young men are gathered for a chat in Colgate. They are George Tester Jnr (1866-1943), his brother Godfrey Tester (1870-1934), George Randall, and William Cockerill.
In the 1911 census, George Tester worked as the farm bailiff at the Handcross Park estate with his wife, Margaret, and their children, Mabel, Winifred, and William.
Godfrey Tester was living at Home Farm, Buchan Hill, Pease Pottage where he worked as a carter on the farm, He lived with his wife, Mabel, and his father, George Tester Snr, (1844-1914), who was the farm bailiff.
There are no further details on the other two men.
The Large Version shows a close up.
Select Open Document to view a certificate received by George Tester Jnr for his services in the Volunteer Force. See
picture #2005
for more details of this earlier form of the Home Guard. He served in the 3rd N Battalion Royal Sussex Regiment and 7th Battalion Sussex Volunteer Regiment.
The certificate was signed in facsimile format by Winston Churchill in his capacity as Secretary of State for War, serving under David Lloyd George, Prime Minister of the last Liberal government.
View Large Version
Open Document
Picture added on 30 December 2018 at 20:22
This picture is in the following groups
Military
Comments: