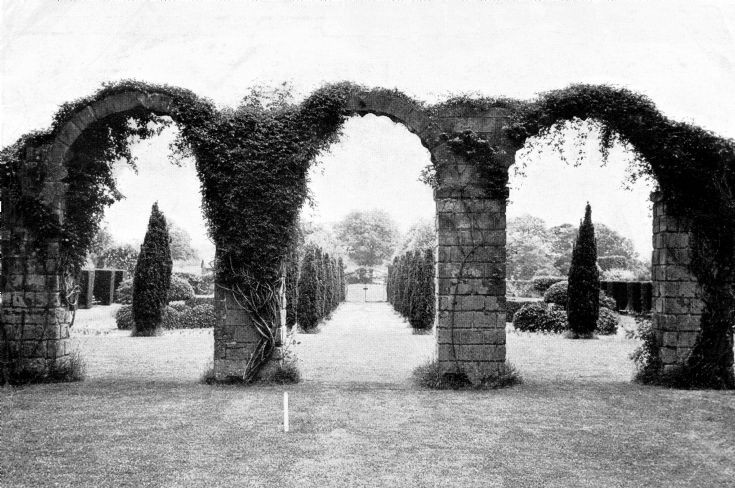 The Slaugham Archive
Slaugham Place ruins (1 of 4)
This is the first in a series of photographs showing the ruins of Slaugham Place and the immediate area.
The owner at the time was Major General Cuthbert Leigh Blundell and his wife, Marjorie, for whom my father, Nelson Cook, worked as a gardener. My father lived at Pease Pottage pre-war and commuted daily to Slaugham by bicycle.
In 1940 Mrs Blundell was one of the organisers of a concert in Handcross in support of the Polish Relief Fund. Select Open Document in
picture #1117
.
The photographs were not taken by a professional photographer and most of them measure 3" x 2" only.
The above photograph includes a croquet peg and it is a shame that a game was not taking place when the picture was taken.
The Large Version shows the centrepiece of the ruins, the three arches well covered in a climbing plant. In the background are what is left of a stone window frame on the left and another arch on the right.
Select Open Document to view two pictures; both featuring the same window frame and arch, albeit from the other direction. Casting their shadows are the photographer and his or her companion.
View Large Version
Open Document
Picture added on 04 January 2019 at 21:15