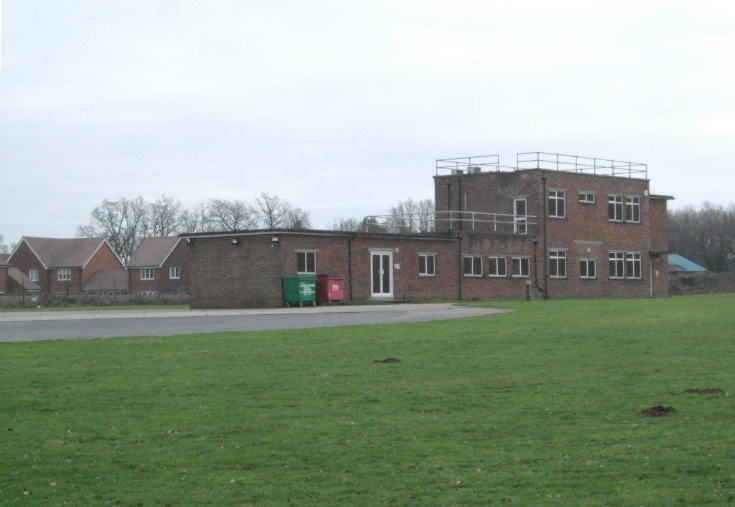 The Slaugham Archive
Former Meteorological Office at Pease Pottage
This is a recent photograph of the former Meteorological Office in Horsham Road, Pease Pottage. The building is now used by a software company, Lighthouse Systems.
The office block was probably built in the early 1960s and is a typically uninspiring design of a government department of that era. A map dated February 1958 shows the area as forest only.
When the Met Office was in residence they released about two weather high-altitude balloons each day which sent back information on atmospheric pressure, temperature, humidity and wind speed tracked by radar.
The balloons, it seems, were non-recoverable, but occasionally some were handed in to the police after being found deflated.
The above view was taken from the north-west looking to the south-east. On the left is a glimpse of the fairly new housing estate built on the old golfing range.
The Large Version shows a close up.
Click on Open Document to view the same building from the opposite direction. The excavated area is probably destined to be more houses. A planning application to build 43 houses on the old Met Office site was made in 2018, but was refused.
Also shown is an aerial picture from a few years ago showing the former Met Office on a circular base on the left, and on the right is a large area to the north of Horsham Road where the former golf range is now a new housing estate.
View Large Version
Open Document
Picture added on 09 January 2019 at 21:01
Comments: