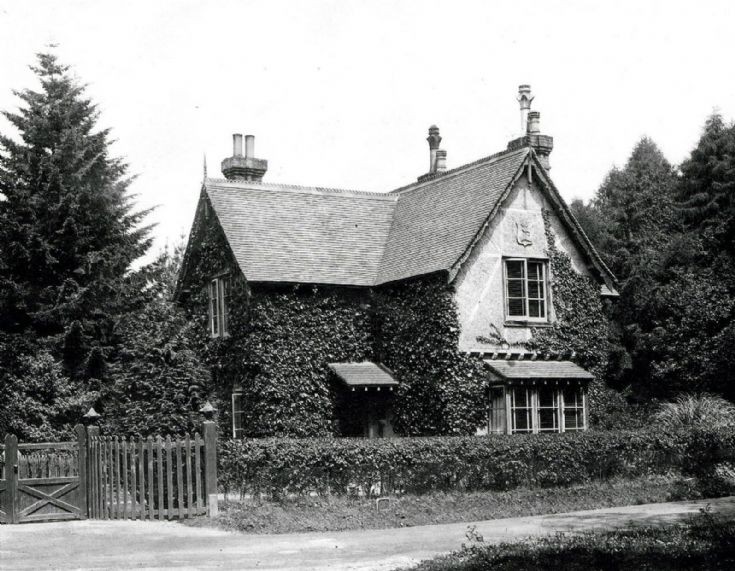 The Slaugham Archive
Handcross Park auction sale 1905 (3 of 4)
According to the auctioneer's particulars of Handcross Park this house in Balcombe Lane was known as the Steward's House, but is now known as East Lodge.
Select Open Document to view the last two pages of the listing of lot 1, followed by the listing of lots 2 to 5.
There is a hand-written note which suggests that Mr Tewson (auctioneer) stated that Mr Warren paid £71,300 for lot 1. However, another note lists the bidding rising from £20,000 to £35,000, thereby falling someway short of the reserve price of £40,000. Some of the figures do not appear to make sense.
Mr John Warren died earlier in 1905 which lead to the auction.
Various plots of land in lot 1 were let to Handcross residents; the tenants being William Snelling, butcher in the High Street, Raymond Wheatland, carpenter of 9, Warren Cottages, and William Cooper, general labourer in the High Street.
Lot 2 was the sale of The Hollies at the southern entrance to the Hyde. The house is now known as Truckers Hatch.
Lot 3 comprised a block of three cottages known as Highbury Cottages in Horsham Road. The tenants were No 1 Thomas Hewitt (retired), No 2 James Goring (general labourer) and No 3 Eli Reuben Pankhurst (grocer's porter).
A hand-written note suggests that the three cottages were purchased by Mr Philip Secretan of Slaugham Park for £650. See
picture #746
.
Lot 4 comprised the adjacent pair of Highbury Cottages, 4 and 5. Notes suggest that the reserve was £400, and that bidding stopped at £340 leading to a No Sale.
Lot 5 comprised 6 and 7 Highbury Cottages where the reserve was £400, with probably no successful bids.
Select Open Document to view the next 7 pages of the auction catalogue.
Open Document
Picture added on 09 February 2019 at 10:21