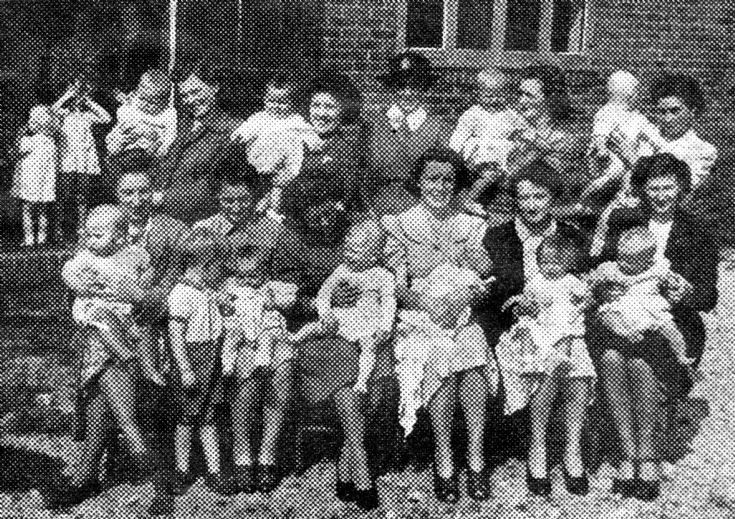 The Slaugham Archive
Nursing Association annual meeting at Parish Hall
The annual meeting of the Slaugham and District Nursing Association was held in the Handcross Parish Hall in June 1948 and afterwards a parade took place of some of the babies who had received benefits from the organisation in the previous year.
The picture quality of the photograph as reproduced in the local newspaper was rather primitive by today's standards.
Standing second from the left is Mrs Margaret Cook with her son, Andrew, and seated on the extreme right is Mrs Nora Ray with her son, Laurence.
Standing in the centre is Sister Warner.
Please can anyone identify any others?
Much of the newspaper article was taken up by describing the effects that the National Health Service, which was introduced in 1948, would have on the running of the association. A British national health service had been discussed at various times before the war, but it was not until Clement Attlee's Labour Party came to power in 1948 that the NHS was established. The Prime Minister appointed Aneurin Bevan as Health Minister to oversee the project.
Select Open Document to view the full newspaper cutting.
Open Document
Picture added on 24 May 2019 at 19:32
Comments: