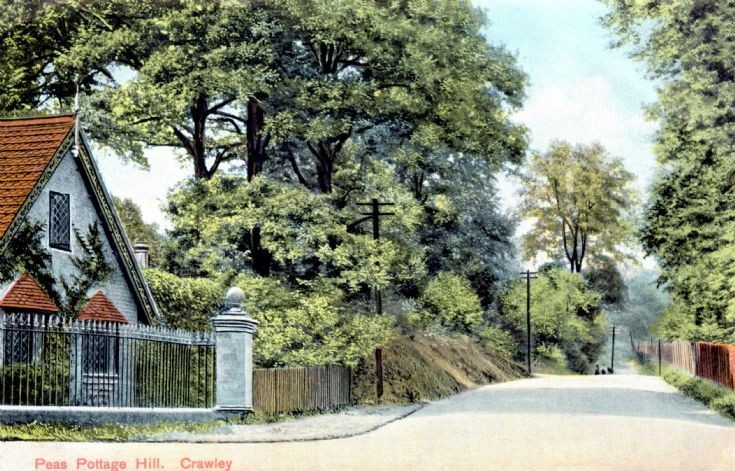 The Slaugham Archive
Tilgate lodge on Pease Pottage hill
As the lodge to Tilgate was located at the bottom of Pease Pottage hill it is somewhat disconcerting to see that the road dips down before rising sharply into Pease Pottage village. However, if one travels along the present route it is clear that the road now runs along the top of an embankment for perhaps a quarter of a mile thereby making the hill much less daunting than days of yore.
I have a problem when comparing this picture with
picture #366
. The stone pillar with the ball atop has a different design and a finial has been added to the apex of the gable. I wonder if the window on the first floor has been recently added, as surely no one would allow the climbing plant to completely block out the light and view as seen in the earlier picture. I suspect that the estate had made some improvements to the lodge, but any comments would be welcome.
Picture added on 12 August 2012 at 09:48
This picture is in the following groups
Tilgate