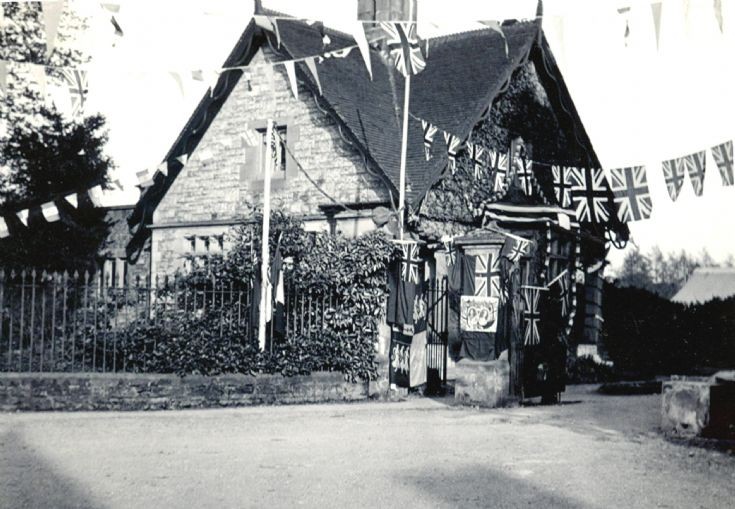 The Slaugham Archive
Tilgate lodge at Three Bridges
Notes attached to this photograph say "King George's Silver Wedding Day May 6th 1935. Three Bridges Lodge, decorated by C.F. and M. C. Nix." These initials refer to 27-year-old Christopher Nix and his mother, Mildred.
The poster on the pillar shows King George V and Queen Mary. The king died in the following January and was succeeded by his son, Edward V111, who abdicated in December 1936. The next eldest son, Albert, succeeded him and took the regnal name, George VI. On his accession, he and Queen Elizabeth (later known as the Queen Mother), had a 10-year-old daughter, Princess Elizabeth, and, as they say, the rest is history. Some 76 years later this same princess was heard by millions around the world to utter those immortal words "Good evening, Mr. Bond."
Queen Mary often visited Handcross and one such visit is captured on
picture #34
.
In less than a half a century the lodge has been transformed from being the lodge of a large rural estate on the edge of a small village called Three Bridges, to being a bank in the heart of the largest town in West Sussex. Click on Large Version to view the lodge today.
View Large Version
Picture added on 12 August 2012 at 09:48
This picture is in the following groups
Tilgate
Comments: