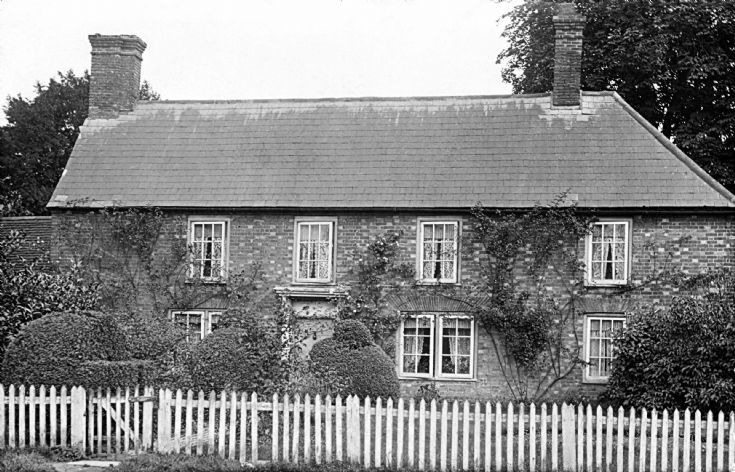 The Slaugham Archive
Chodds Farmhouse
At Chodds Farmhouse an inscription is carved on the oak beam over the fireplace which reads "Bilt 1690". The house is a Grade II listed building where it is described as dating back to the 18th century giving rise to a small discrepancy.
The name dates back to the Subsidy Rolls of 1296 and 1332 when a certain Johanne Chode occupied a house at or near the current site, and it is presumed that the farm was named after him. One must further presume that he and his successors occupied a farmhouse of some sort for about 400 years before the present farmhouse was built.
In due course Chodds became under the same ownership as Nymans, and, due to its location in the heart of the village, the house has been used for many activities in addition to providing a delightful residence. During World War II it was used as a First Aid Post and Red Cross Detachment members slept there every night. It was also used as a Children's Immunisation Clinic, and also the headquarters of the Nymans Needlework Guild. Country markets were also held there in aid of Parish Hall funds, and the WI Shakespeare Society used to rehearse in the old Sussex barn behind the house.
In Victorian times the long living room at the front of the house was converted into two rooms, but Derick Gordon came to live there in 1957 and soon removed the intervening walls to restore the original spacious room with exposed oak beams and two open fireplaces.
Until 1st April 1957 land to the east of the High Street/Staplefield Road was in Cuckfield Rural Parish and, for reasons not entirely clear, severely effected the development of Handcross as a thriving village during the 19th century. A map of 1875 clearly shows the startling effects at that time with just Chodds, Windhill and Nymans east of the border marked as a dotted line on the map. To view the map click on Large Version.
View Large Version
Open Document
Picture added on 23 September 2012 at 08:27
Comments: