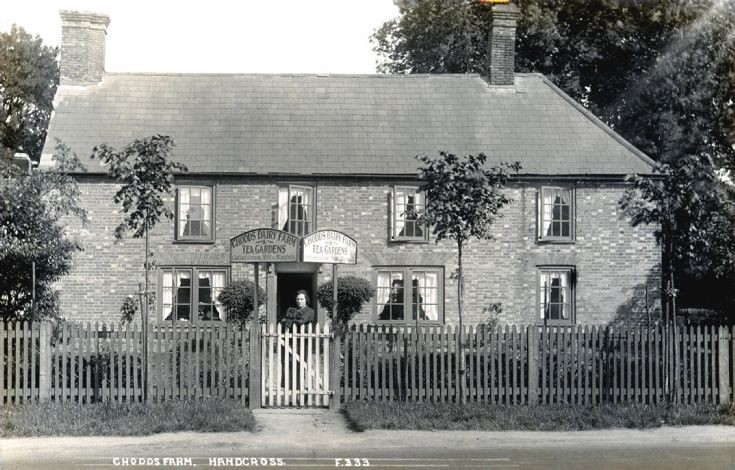 The Slaugham Archive
Chodds Tea Gardens
With the increased traffic passing through the village by bicycle and motor cars Chodds Farmhouse was brought into use providing refreshments for the travellers.
I am concerned about the large gaps between the bricks on the chimney on the left. I think the mortar has washed out, but it's a bit late to warn them now!
It is interesting to see the newly-planted trees which are now such a feature of the High Street. Little did the trees know then that they were to be regularly pollarded in their later life!
The Large Version shows a close up of the signs and the rather stern-looking lady with her dog, perhaps a cocker spaniel. To my eyes she bears a close resemblance to the lady in
picture #410
.
View Large Version
Picture added on 23 September 2012 at 08:31
Comments: