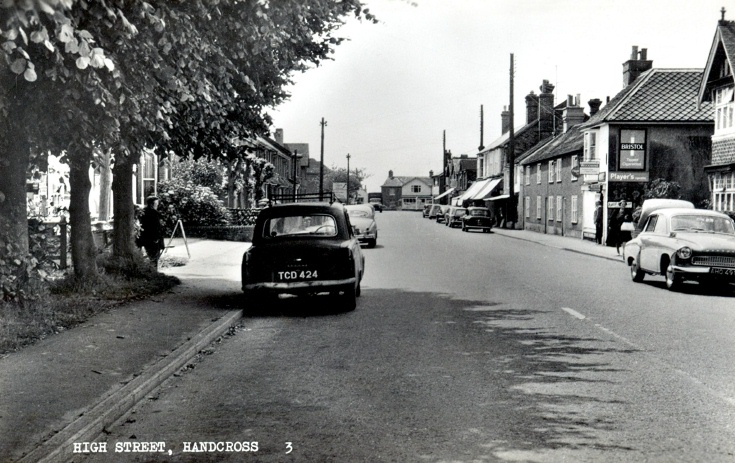 The Slaugham Archive
Outside Chodds, Handcross High Street
The card was posted in 1983, but I suspect that the photograph was taken several years earlier.
The pollarded trees on the left are outside Chodds and between the last two trees can be glimpsed a couple of milk churns awaiting collection. Reference to these was made in the description of
picture #398
.
With six indistinct letters on the black car's boot, I suspect that it is a 1950s Ford Anglia 100E. The car on the right "AHO 491C" has, I think, seven letters on the bonnet. Perhaps someone will be able to identify the make and model.
Picture added on 01 October 2012 at 19:30
Comments: