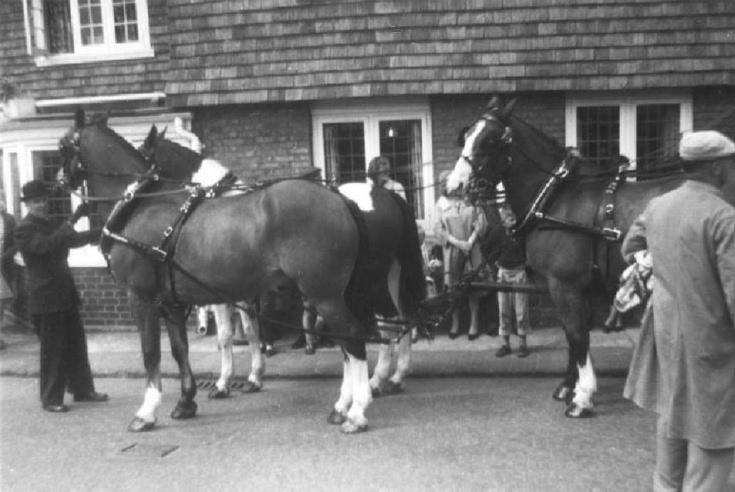 The Slaugham Archive
Stagecoach horses at Red Lion
It seems common practice for somebody to stand at the front and hold the two lead horses to prevent them from bolting, which could prove disastrous.
The Large Version shows a similar scene but with different horses. It is difficult to judge which are the spent horses and which are their replacements.
Temporary stables were erected in the Red Lion car park and pictures were taken both before and after the horses had been changed.
View Large Version
Picture added on 04 October 2012 at 08:37