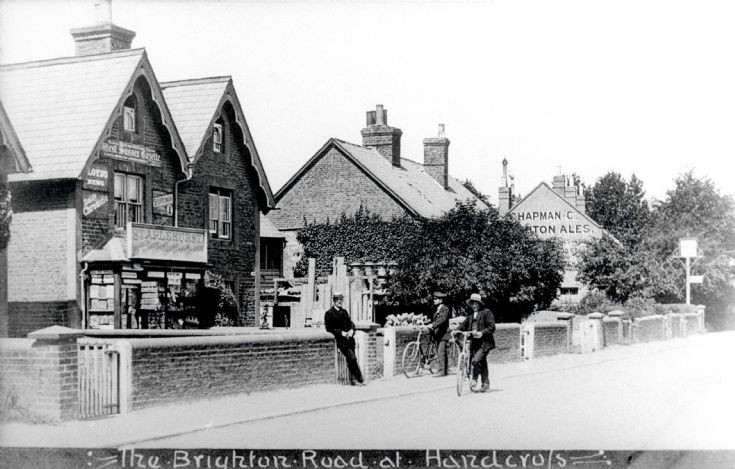 The Slaugham Archive
Staplehurst, newsagent of Handcross
Mr Staplehurst operated a newsagents and stationery shop at "Kimberley" at the top of Handcross High Street. Amongst the many signs decorating the exterior of his shop can be seen ones advertising the West Sussex County Times and Daily Chronicle.
Miss Daphne Dengate recalls that in November 1918 she had been collecting bread and Mr Staplehurst was standing outside his shop and said to her "You tell your mother the war is over." Such was the way news was transmitted in those days.
Trying to look very suave in his straw boater and holding a walking cane is a gentleman with a droopy moustache. I suspect the two cyclists are somewhat less than impressed with him.
The Fountain Inn was owned by Chapman & Co of Brighton at this time, but in 1902 it was taken over by Rock Brewery (Brighton) Ltd, whose name will be seen on later pictures of the inn.
Picture added on 19 October 2012 at 15:47