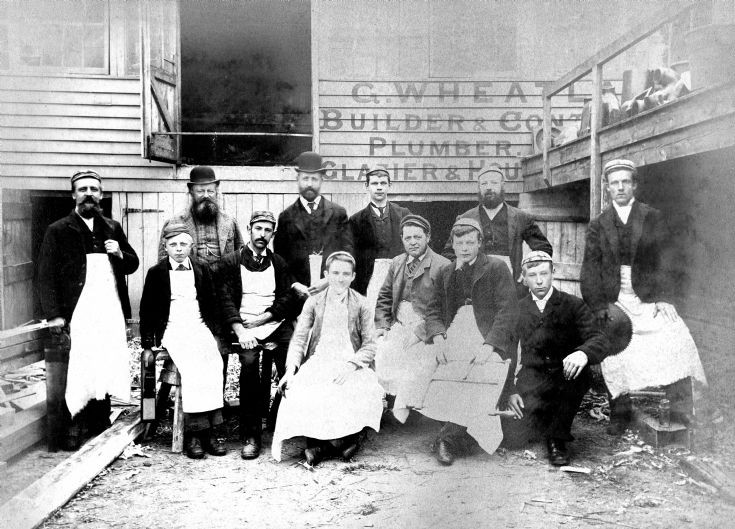 The Slaugham Archive
George Wheatland, builders of Handcross
Situated some fifty yards south of the Fountain Inn is a commercial property which for many years was used as a builders yard, but is now the location of The Pine Loft as a interior design showroom.
The picture shows the staff of Mr George Wheatland's building company. Mr Wheatland is the one on the left of the two gentlemen wearing bowler hats. The wearing of a bowler indicates that you are in a position of authority and I suspect that the other man is a foreman. The workers are all wearing peaked caps, but I notice that the peaks are very small, unlike the baseball caps of today!
The men have been asked to bring a hand tool for this special photograph and I can spot a saw, a plane, and a spoon on the left, and a wooden bow saw and a circular saw blade on the right. Was the spoon used for stirring the glue pot?
Within the next few years of the photograph being taken, Mr Wheatland had left the site and been replaced by Stephen Knight Ltd, builders of Cuckfield.
Picture added on 19 October 2012 at 15:54
Comments: