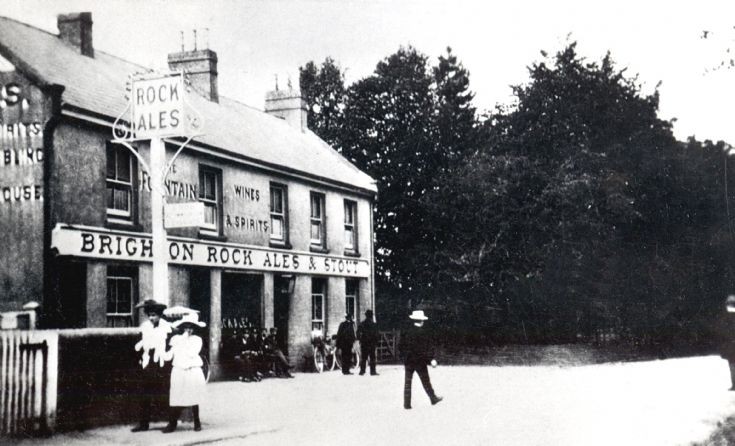 The Slaugham Archive
Fountain Inn, Handcross
In 1902 the Fountain Inn was purchased by Rock Brewery (Brighton) Ltd who boldly placed their name all over the building, even on the swinging pub sign. I cannot recall seeing such a sight before, but I suppose most other breweries have longer names!
The photograph is not very clear, but five locals are sitting on a bench outside the pub closely watching the two ladies, probably mother and daughter, walk by. On close inspection the older lady seems to be wearing a fox fur stole complete with tail and legs around her neck, which sight is not often seen in Handcross these days.
In the census of 1841, the innkeeper was named as Mrs Mary Knowles, living with Henry Knowles (of independent means) and a son. However, it is startling to note that on census day there were an additional 12 males and 3 females staying there, making a grand total of 18 soles. No room at the inn, indeed.
Click on Document to view the 1841 Census.
Open Document
Picture added on 21 October 2012 at 09:31