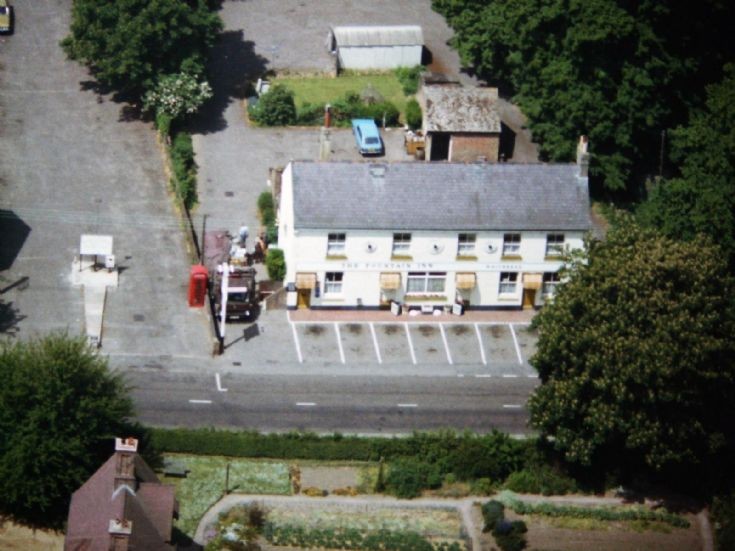 The Slaugham Archive
Aerial view of the Fountain Inn, Handcross
Here is an aerial view of the Fountain Inn taken in July 1978. A brewer's dray seems to be making a delivery but, from the shadows, it is probably only about 10.00am and the pub has not yet opened its doors.
Just behind the pub was sited a windmill, described in the 1842 Tithe Map as "Windmill and Plat". There is further mention of the windmill in 1853, and in 1929 it was described as being "within the living memory of some". It has been recorded that it burned down one 5th November, but in which precise year seems to be a mystery. From the clues here mentioned I suspect that the fire took place sometime in the 1860s or 1870s.
In the Social Club drive on the left can clearly be seen the concrete structure built in the 1960s to discourage vehicles from turning in the drive. My father, Roger Ray, soon christened it "Stalin's Tomb". In years to come will it be classed as an ancient monument and be awarded listed building status?
Picture added on 21 October 2012 at 09:51
Comments: