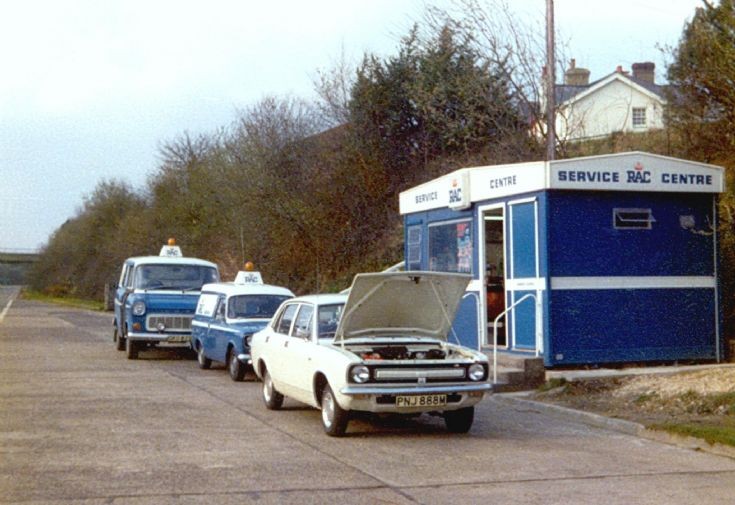 The Slaugham Archive
RAC Service Centre, Handcross
In the 1960s a RAC Road Service Centre was set up on a southbound lay-by on the A23 at the top of Handcross Hill. One can just spot South End Cottage at the top of the bank, the last house on the right in Brighton Road.
In 1974 the original structure was replaced and this saw about ten years service before the centre was closed and moved to Hickstead.
In this picture a Morris Marina (1971-80) is requiring attention.
The RAC box had an ancillary purpose in that it was the unofficial tea-stop for the local constabulary and traffic officers.
Picture added on 23 October 2012 at 09:19