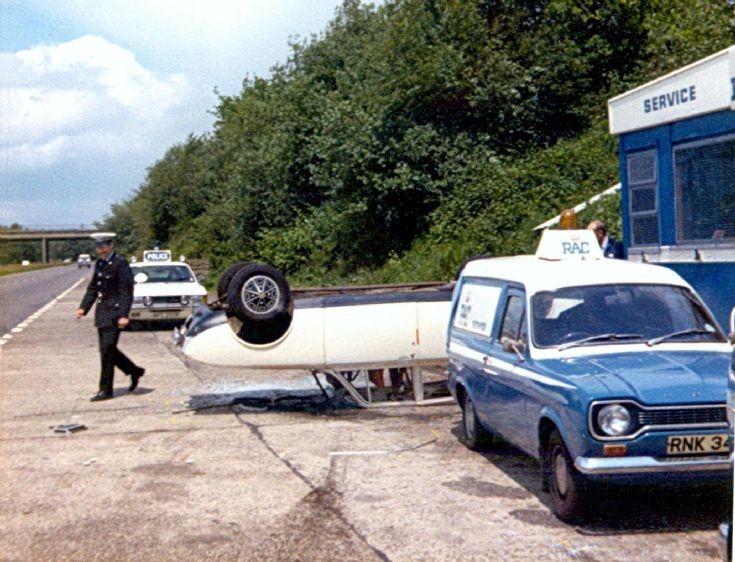 The Slaugham Archive
RAC Service Centre, Handcross
Oh dear. It seems that someone has parked their Ford Corsair (1963-70) somewhat unconventionally next to the RAC Service Centre, and attracting the attention of the traffic officers.
Originally, three RAC patrolmen operated from this centre, Steve Basset, who had earlier patrolled on a motorcycle with sidecar, Clive Dixon, and Frank Buick. With the opening of the M23 in 1975 an additional three staff were employed.
Brighton was the call centre at night and "on call" patrolmen received an additional £1 for each call attended.
Subsequently both the centres at Handcross and Brighton were closed, and the area control centralised in Croydon.
Picture added on 23 October 2012 at 09:21