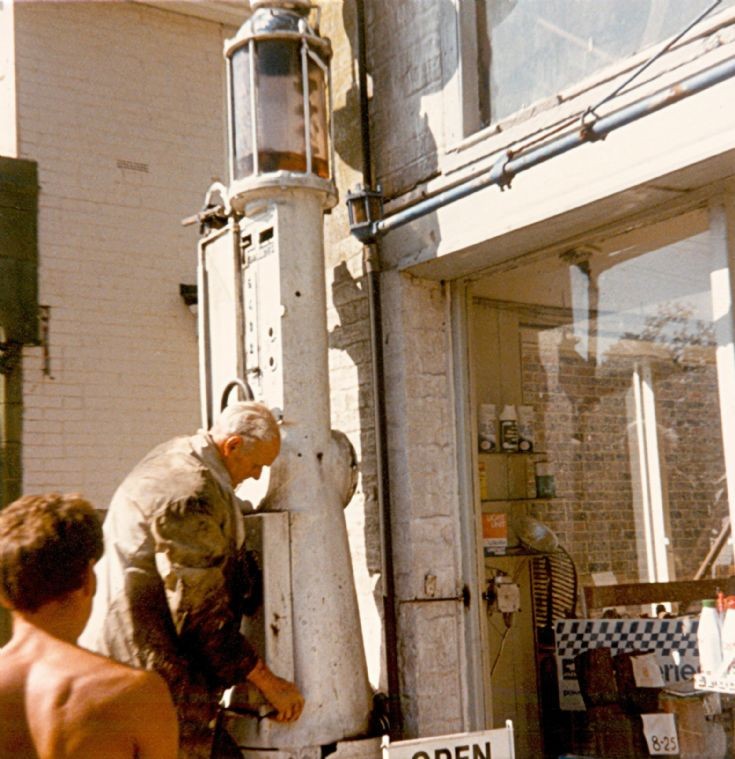 The Slaugham Archive
Quick's petrol pump, Handcross
Mr "Archie" Quick, a very respected, conscientious, quiet gentleman; far from quick; you were made to savour the moment when in his company. I am told that he would nail a hot cross bun to a beam in his house each Easter, adding to others left to wither.
A quality, inventive, engineering craftsman; his life would have made an interesting biography.
He is seen here operating the electrical switch of his adapted petrol pump near to the end of its use. Petrol is filling the overhead gauge tank which will be drained via the swiveling, over-pavement, delivery pipe.
More details of the pump can be found on
picture #120
.
Picture added on 24 October 2012 at 10:09
Comments: