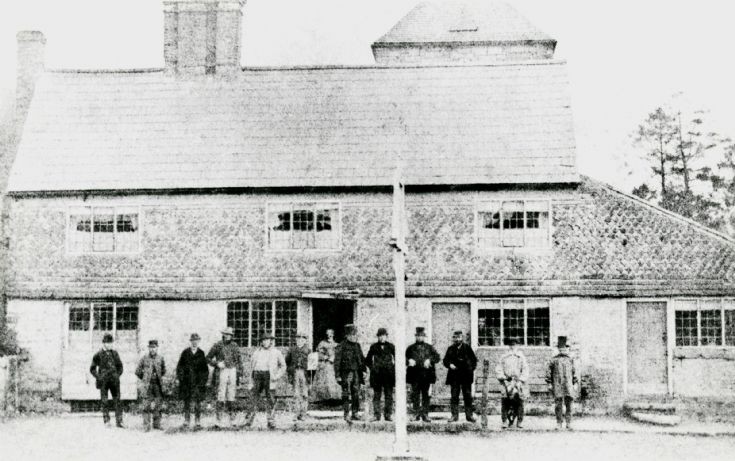 The Slaugham Archive
Old White Horse, Slaugham
At the Old White Horse located in front of Slaugham church it seems that all the customers have been asked to come outside, put on their hats, and stand in a straight line for their photograph. The fellow second from the right has also brought his dog.
In the trade directories of 1851 and 1861 the innkeeper was named as Mrs Catherine Booker and perhaps it is her standing in the doorway. In 1878 the innkeeper was listed as James Moore.
Below each window there seems to be some form of construction which does not appear in later photographs. Could they be hinged shutters?
Within a few years a porch would be built over the door on the left. Somewhat later the middle door would be bricked up and the freestanding pub sign replaced by a swinging sign fixed to the exterior wall above the left doorway.
Picture added on 02 November 2012 at 09:02
Comments: