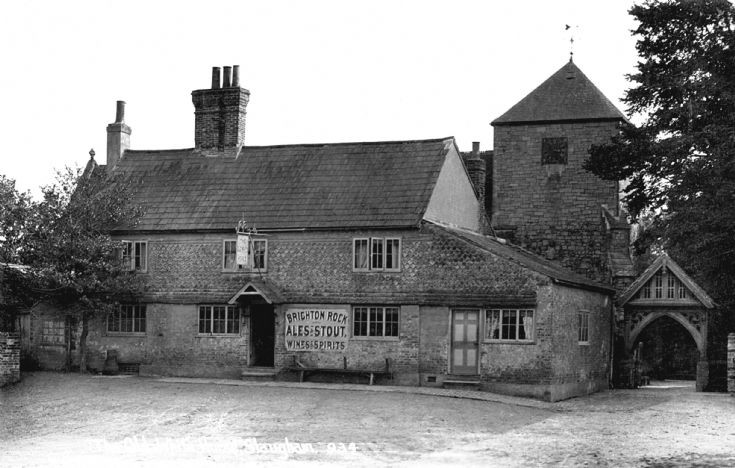 The Slaugham Archive
Old White Horse, Slaugham
I wonder what the regulars of the Old White Horse said when they learned in 1922 that Col J. R. Warren had purchased the pub and had promptly demolished it to provide a more pleasing aspect of the church which had been virtually hidden by the inn. In 1923 the license was transferred to the present Chequers which had previously been the village shop built by Mr Kensett.
Many of the old beams and timbers were used in the building of Truckers Ghyll in the Horsham Road, Handcross.
It seems extraordinary now that a pub was permitted to be built in such a sensitive location in front of the church sometime in the early part of the 18th century. It is probably not advisable to submit an application for similar planning permission now!
Picture added on 02 November 2012 at 09:14