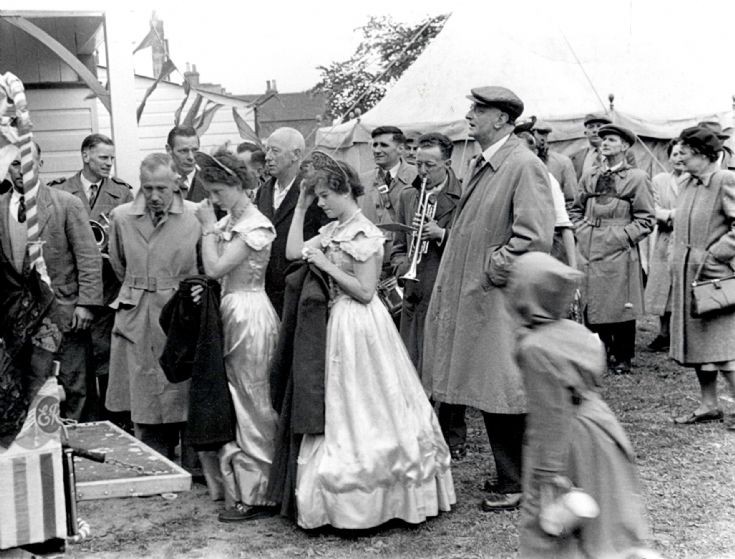 The Slaugham Archive
Coronation of Queen Elizabeth celebration
Handcross held a celebration for the coronation of Queen Elizabeth in the recreation ground with their own Coronation Queen crowned on the balcony of the now-demolished old sports pavilion. The event was somewhat less grand than the other event in Westminster Abbey!
The parish queen was 18-year-old Joan Weller from Pease Pottage and the picture shows her two attendants for the day shrewdly clutching their overcoats.
Charlie Turner is 4th from left, and in the centre is Reg Leppard with the side drum. Near the right is the man with the harness for supporting the big drum, with the drumstick dangling. Behind him, staring at the camera, is Archie Smith.
Third from the left, in the gabardine coat, is David Rennie, agent for the Hyde estate.
Please can anyone add further names?
Picture added on 15 November 2012 at 17:49
Comments: