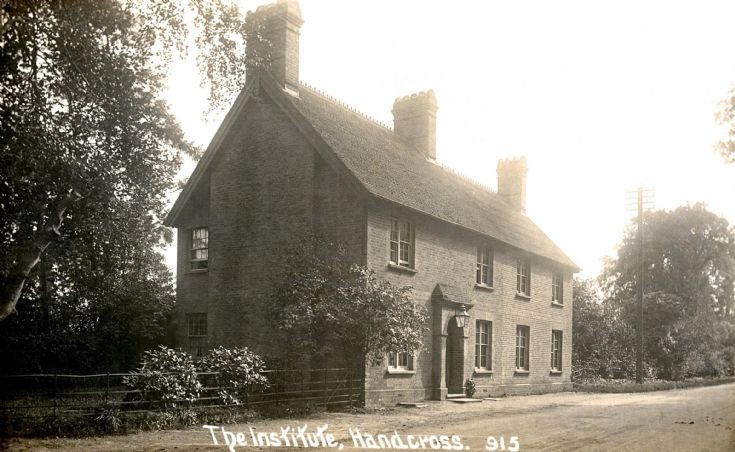 The Slaugham Archive
Working Men's Club in the High Street
The Working Men's Club is named as The Institute here, and I have also seen it referred to as simply the Clubhouse. The lantern over the door had three words inscribed on it, but I can only read one of them being "Club".
The old toll house had a benchmark on the wall variously placed at the southeast or the southwest corner of the building depending on which map you were looking at. I assume that this was not transferred to the new building. The height above sea level at that point was 503.6 feet.
The third window from the left was made into a doorway when the building was converted to two dwellings.
Picture added on 20 November 2012 at 10:23
Comments: