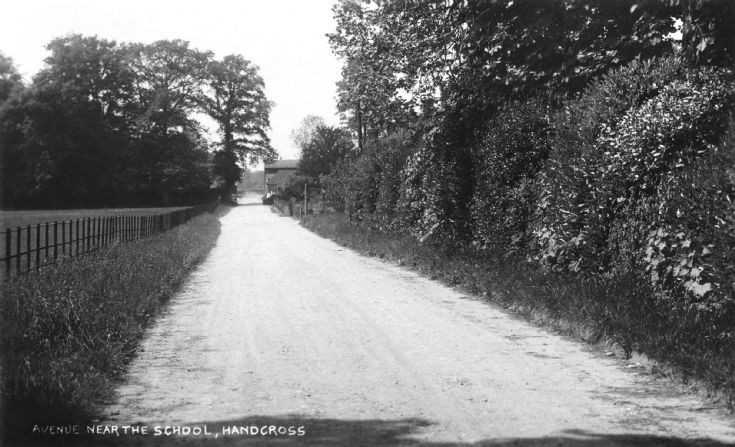 The Slaugham Archive
Lane to Hoadlands beside Handcross school
Located on the Hyde this is the lane leading to former estate workshops at Hoadlands with, on the right in the middle distance, the estate office and five Hoadlands Cottages. The tallish post on the right is supporting the sign "Estate Office".
The lane used to meet the A23 adjacent to the school, but there have been several changes over the years with the lane now diverted to join the Pease Pottage road several yards further south. Also, of course, the lane now crosses the A23 over a bridge located between the industrial buildings in the photograph, and the cottages on the right.
I have refrained from using the term "avenue" as stated on the postcard because, to the best of my knowledge, there have never been rows of trees or large shrubs on both sides of the lane!
Picture added on 25 November 2012 at 15:24
This picture is in the following groups
Hyde