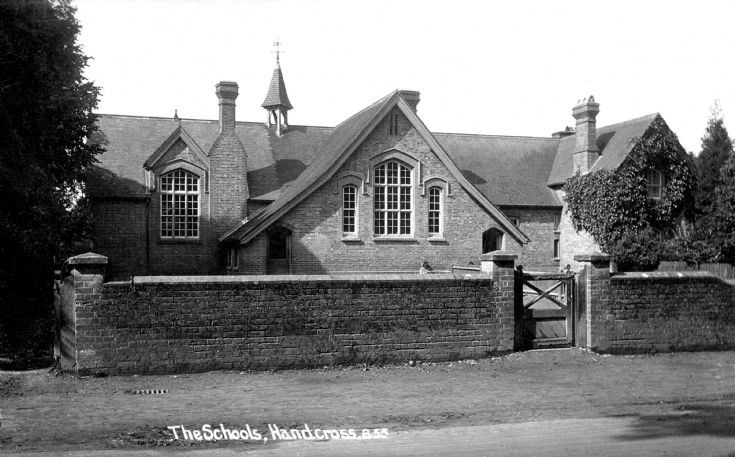 The Slaugham Archive
Handcross school
Handcross school first opened in 1878 and fortunately the front elevation looks much the same today. However, the school has been much enlarged over recent years with substantial extensions to the south and the rear.
Unfortunately the bell tower had to be removed some time ago, but at least the bell was rehung in a new frame on the front wall as part of the centenary celebrations in 1978.
It is noted that the postcard refers to the plural "schools" and, indeed, during much of its early life the girls and boys were kept fairly separate. Early school photographs are either all-boy or all-girl, and each gender had it own entrance, as can be seen in the photograph, with its own lobby area for coats and hats.
Picture added on 25 November 2012 at 15:25