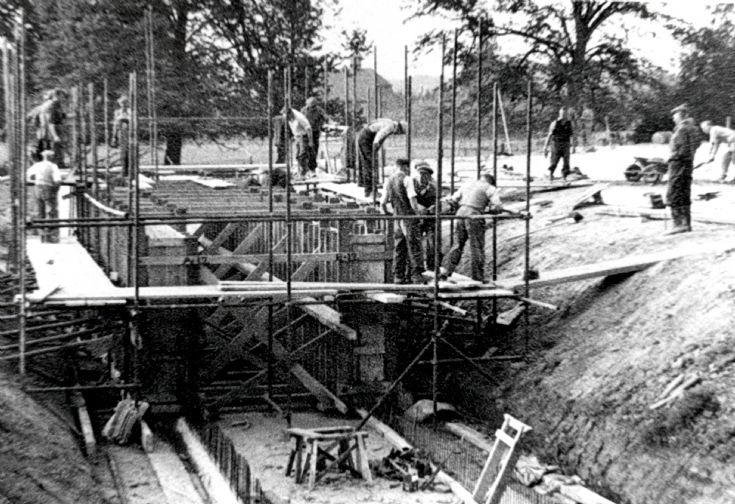 The Slaugham Archive
Subway at Handcross school
With increased traffic expected on the new by-pass in Handcross it was decided that they would have to build a subway under the new A23 dual carriageway for the safe passage of pedestrians from the village to the school. No doubt it was considered somewhat safer than having a couple of lollipop ladies on duty at road level!
The picture shows at least fifteen men working on the project that had to be completed before the new road could be laid.
In the 1990s the A23 was re-routed to run behind the school and the subway was no longer required. It was fully covered over with earth and tarmac awaiting discovery by a team of archaeologists sometime in the distant future.
The new bypass was debated in the House of Lords in 1959 and the relevant pages of Hansard can be viewed by clicking on Open Document.
Open Document
Picture added on 25 November 2012 at 15:26
Comments: