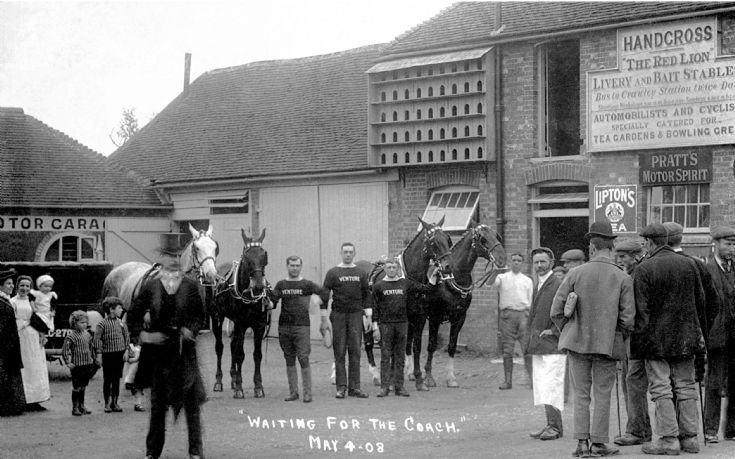 The Slaugham Archive
Waiting for the stagecoach at the Red Lion
Before Mr Vanderbilt's stagecoach arrived at the Red Lion four fresh horses were harnessed up and, no doubt because the run was an inaugural event, the stable staff were handed smart shirts promoting the "Venture", the name of the coach which would be carrying out future journeys between London and Brighton.
It must have been a sobering thought for Mr Vanderbilt that even in 1908 the Red Lion, according to the sign, had provided space to garage motor vehicles which would shortly make the stagecoaches obsolete.
The identity of the ghostly person in top hat and tails, who decided to move in front of the time-exposure photograph, is not known, but was not popular at the time!
The arrival of the coach is shown on
picture #513
.
Picture added on 29 November 2012 at 16:55
Comments: