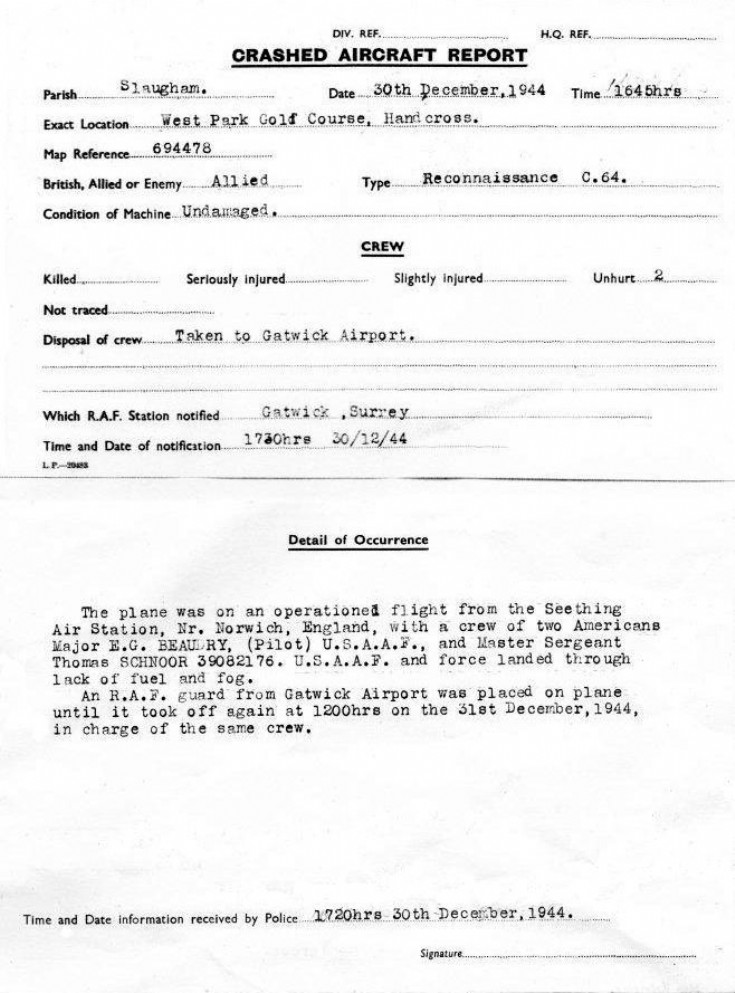 The Slaugham Archive
Plane landed on Handcross golf course
In 1896 West Park Golf Club was founded and the course was located about half a mile down Coos Lane on the left, where the entrance to West Park Farm is situated today. With the coming of the Second World War, the club was wound up and the course was returned to agricultural use. The wooden clubhouse with veranda was handed over to Slaugham Parish Council who re-erected it as a sports pavilion in Handcross recreation ground just a dozen yards from the old Fountain Inn.
The course played an unintentional part in the war when in December 1944 a USAF plane on reconnaissance was forced to land on a fairway due to fog and lack of fuel. The two pilots were able to tale off and continue their journey back to base the next day.
The photograph shows a copy of the report prepared by Handcross policeman Steve Message at the time.
It is a chilling thought that during the relatively early days of aviation during the last war the local constabulary were supplied with pre-printed forms to enable them to report instantly any planes falling out of the sky.
Picture added on 18 December 2012 at 16:16
Comments: