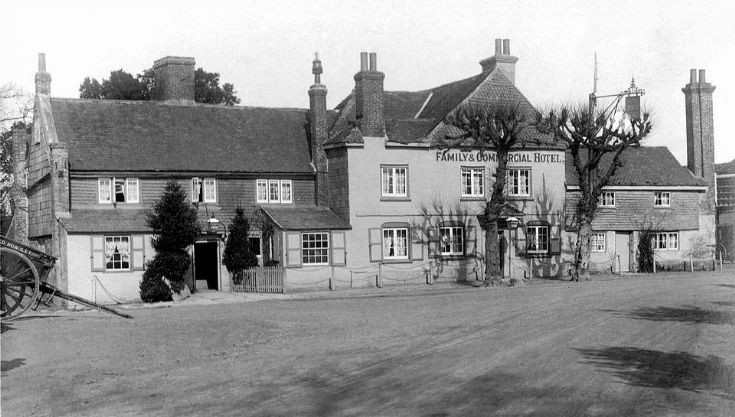 The Slaugham Archive
Early morning outside the Red Lion, Handcross
On the side of the cart on the left is inscribed "Hoadley" and David Hoadley's shop was just out of the picture on the corner facing up the Handcross High Street.
From the shadows of the two pollarded trees it would seem that it is early morning, but not too early, though, to leave open the front door of the Red Lion.
Curtains are hanging in all four windows of the ostler's cottage as the building would have been two stories then. The flooring has since been removed and the resulting room is open from the ground to the roof.
Picture added on 19 December 2012 at 15:45