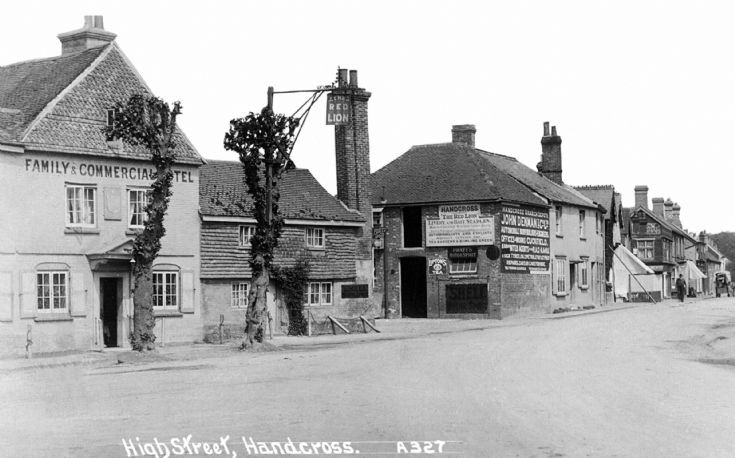 The Slaugham Archive
Looking up the High Street from the Red Lion
Outside the pub used to be posts supporting a chain to prevent pedestrians walking too close to the windows. However, two posts are leaning against the wall, and other lengths of chain have been removed and are wrapped around the posts.
That is indeed a mystery, but perhaps not as much as the long post resting against the wall of the building adjoining the post office stores. There must have been a quaint custom surviving in Handcross a hundred years ago, which resulted in posts being placed leaning on walls. Thankfully, this habit appears to have largely died out.
A lone horse-drawn delivery van is parked in the High Street, but otherwise is it a very peaceful scene.
Picture added on 19 December 2012 at 15:54