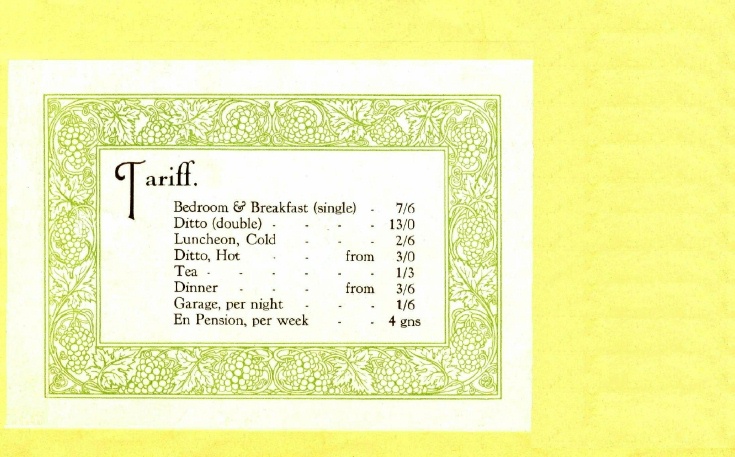 The Slaugham Archive
Promotional booklet for Red Lion, Handcross
The price list is a separate sheet glued to the inside of a well-produced promotional booklet issued by Tamplins Brewery for the Red Lion. The actual booklet can be seen by clicking on Open Document.
The text of the document is a real treat to read, and makes one nostalgic for times long since past. Plenty of pictures exist of the exterior of the pub, but it is a pleasure to see views of the interior and appreciate the quiet ambiance enjoyed by its customers a century ago.
So far as I can remember the eight-panel door left centre in one of the pictures opened to a small room which everyone used to call Nelson's Room. It seems debatable whether the great man did indeed visit the room, but anyway it was completely destroyed in the disastrous fire of 1978.
I wonder if the ankle irons were kept especially for those children whose parents allow them to run noisily around the pub. If not, for what purpose were they used?
Open Document
Picture added on 02 January 2013 at 16:35