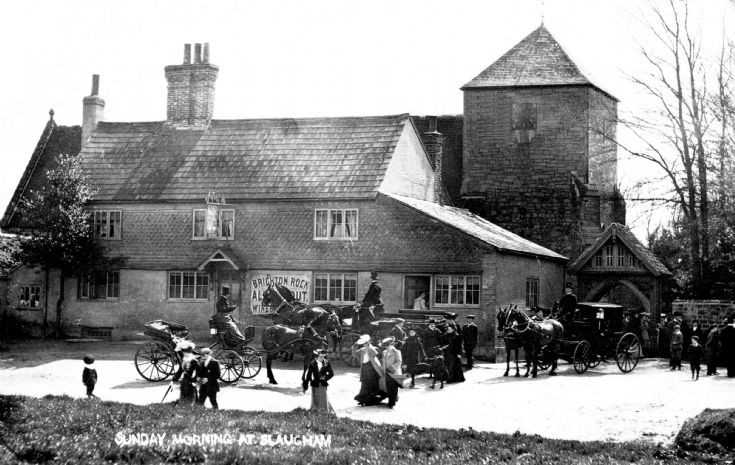 The Slaugham Archive
Sunday morning at Slaugham church
It is twenty minutes past noon and the congregation are leaving Slaugham church at the end of the morning service. For three families from large country houses their carriages await with the coachmen smartly dressed with stylish top hats. For the others a stroll in the sunshine will suffice.
When this picture was taken the villagers would have been surprised to learn that after serving the community for over 200 years the White Horse Inn would soon be demolished. In 1922 Colonel Warren purchased the inn and promptly had it pulled down to make a more pleasing aspect for the church, which had been almost totally hidden by the inn. All was not lost, however, as the licence was transferred to the site of the present Chequers pub which had previously been the village shop built by Mr Kensett.
Click on Large Version to view a close up of the main action.
View Large Version
Picture added on 07 January 2013 at 17:56